NYC to test parking meters that can be paid via an app or text
10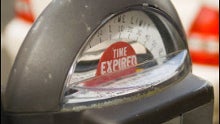 New "pay by phone" parking meters are the latest innovation out of NYC's Department of Transportation. City officials plan to trial a program that will allow drivers to pay for their parking spots by using a special app, or text, instead of having to feed the meter personally.
The whole mobile payment system is relatively simple – drivers will first need to have a registration online, and then, after parking at a certain spot, will have to enter the number of the parking meter in a dedicated app, or simply text it, along with the time they wish to buy.
Apart from the obvious comfort of being able to pay for your parking spot right from your phone, the new system will also be more driver-friendly, letting you know when your purchased time is about to run out. Then, users will have the option of simply purchasing more time (thus avoiding being ticketed), or head back to their vehicles. It is said that the technology itself will also allow drivers to buy back any remaining time, in case they are leaving earlier than planned, but it isn't certain if city officials will allow such an option. It is not yet clear in which area of the city the trial will take place, but current plans envision around 300 parking spots in an outer borough with a good deal of retail and restaurants.
And we thought
NFC
was the future of such contactless payments! But then again, why should you even approach that parking meter, when you can just feed it from wherever you want?
source:
NewYorkPost
via
Engadget