An unknown Google media device gets FCC certification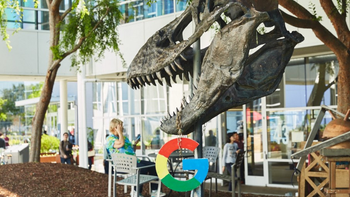 The device supports both Bluetooth and Wi-Fi connectivity and is equipped with a 3.8V lithium battery. It is labeled as a "Media Device" by the FCC, which might allow us to eliminate a smart display as a possible choice. Those types of products, like the Home Hub and Nest Home Max, are considered to be a "video streaming device" by the regulatory agency.
The FCC also published a diagram showing the placement of the FCC label on the H2B. The label will appear on the bottom of the device and the shape of the bottom can best be described as "pill-shaped." The use of an actual label instead of the e-label that appears on products with a screen would suggest that whatever this device is, it will not carry a display.

The FCC label that will appear on the bottom of the mystery device
Google sent the FCC a letter requesting that the agency zip its lips concerning the external and internal photos, test setup photos and the user manual. The company asked that this information be withheld for a period of 180 days.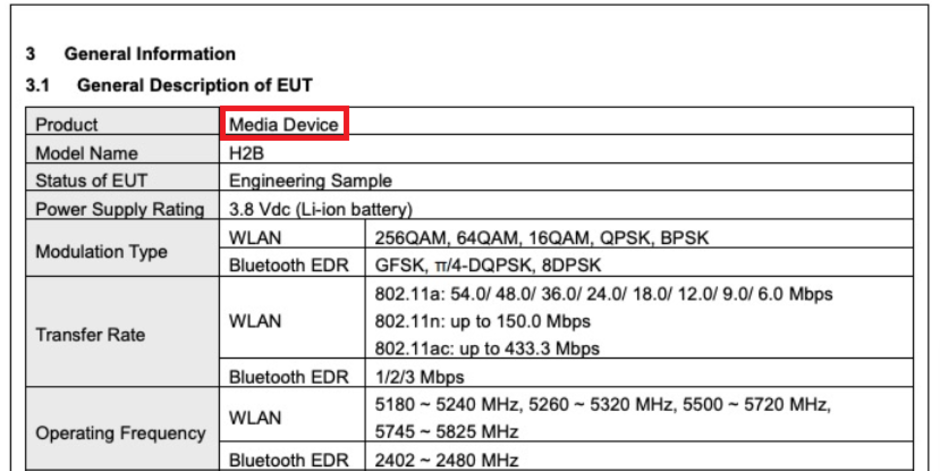 The FCC calls the product a Media Device
Eventually, Google will unveil this product, but until then the device sporting the model number H2B remains a mystery.