Moving to China? Motorola's Texas plant to shut down by the end of the year
47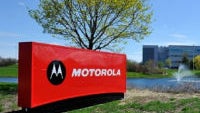 Motorola made a big deal last year about how the Moto X would be the first smartphone to ever be assembled in the US, specifically at a manufacturing site in Fort Worth, Texas, which was an old Nokia factory. The idea was to change the prevailing wisdom that manufacturing in the US was simply too expensive. Unfortunately, it hasn't worked out and Motorola has announced plans to shut down the site by the end of the year.
Motorola President Rick Osterloh didn't specifically say that it was too expensive to keep the plant open, but did tell
The Wall Street Journal
that Motorola learned "that the North American market was exceptionally tough." This could refer to the cost of running the plant, or it could simply refer to the fact that the Moto X wasn't very successful with consumers, and Motorola has found much more success with its low-cost devices in international markets. Of course, the low Moto X sales would in turn mean that the plant couldn't achieve economies of scale, so the cost of production was higher than hoped.
At its peak, the Fort Worth facility housed 3,800 employees, though most were under contract with manufacturer Flextronics International Ltd. As of today, the site has only 700 employees working to assemble the Moto X orders. The site will be closed down by the end of the year, but there has been no word yet as to if the employees will be given options to move, or what will happen to the assembly work.
We had previously seen
job listings
for Moto Maker progam managers in Illinois, the UK, and Brazil, and while we wouldn't expect new plants to pop up in Illinois or the UK, Brazil might be an option, if Motorola doesn't want to move assembly to be closer to its new owner Lenovo in China.