Motorola's Valentine's Day sale will let you take up to $140 off of orders (US only)
24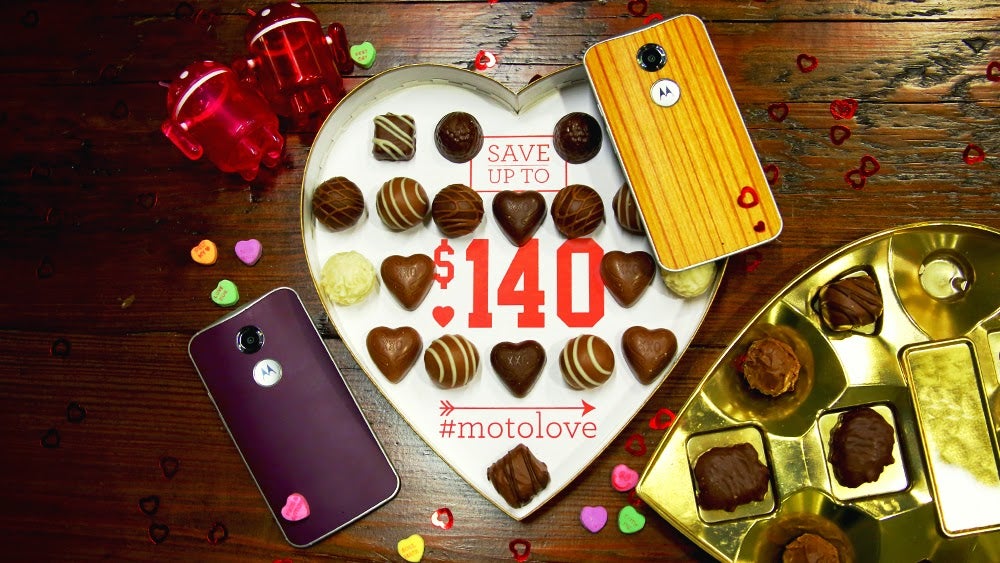 Motorola today announced some sweet deals that customers in the US will be able to take advantage of starting February 2. The company will offer promo codes worth $140 for any purchase of at least $499.99, as well as codes worth $50 for purchases of at least $249.99 - both will be available only on February 2.
Starting February 3 and throughout February 14, you'll have the chance to save $100 on purchases of at least $499.99, or $35 when you buy products of at least $249.99.
Motorola says that you can combine almost any device and accessory (available on its US website) in these orders. Sadly, the Nexus 6 isn't included in the deal. Also not included are the Moto X (2014) for Republic Wireless, and Motorola's Extended Service Plan. Moreover, you have to "limit two devices among" the following: new Moto X, new Moto G, Moto E, Moto G LTE, and Moto 360.
It's not the first time Motorola is discounting its products, and it's nice to see the company so engaged in offering deals like these. You can find all the details you need about Moto's Valentine's Day sale at the source link below.
source:
Motorola