Motorola trademarks "Moto G", let the speculation begin!
21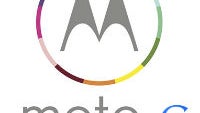 Between the Nokia and the Apple announcements today, we've had enough facts. We need to dive into some more blind speculation, because that's where things are
really interesting
. For that, we're going to the U.S. Patent and Trademark Office, because the infamous USPTO granted a new trademark today. Motorola now owns the trademark on "Moto G".
Of course, we have absolutely no idea to what that name may refer, but with the Moto X on store shelves, it seems likely to assume that the trademark has something to do with mobile devices. The early speculation is that Moto G is either going to be used on a smartphone or accessory (that's the basic idea that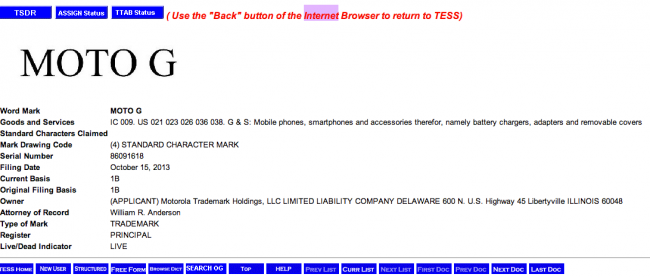 just about anyone could come up with.) The guys over at Phandroid think that the G may refer to Google, which could point to a Google Edition Moto X device, but we don't really like that idea because a Google Edition of the Moto X would be pointless because it would remove the most interesting things about the device.
However, the fellows over at Droid Life think it may be connected to a device that a Verizon rep said was coming, and that would almost certainly negate the idea of it being a Google Edition Moto X. The other option is that it could be something completely different. We have heard that there is a new Motorola tablet in the works, but it is still very early in development. Or, Moto G could just be something to put on file and never actually use.
Eventually, we'll learn the truth.