Motorola starts software Test Drive program with DROID RAZR M KitKat test
10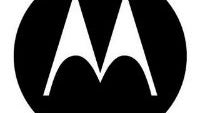 It looks like Motorola is starting up an advanced soak test program called Test Drive, which will give users access to early software for a much longer timeframe than is usually done with a normal soak test. General soak tests usually don't last too long, and that's doubly true with Motorola. Every time we see a report about a soak test starting for a Moto X update, the full OTA is pushed out to users within a few days at most. But, Motorola is telling users to expect a few weeks to a month for each software update that comes through the Test Drive program.
The Test Drive program is a pretty exclusive club as well. You may not get in just because you want to. Motorola is apparently recruiting only those who have been active in the Motorola Feedback Network, and those who have proven that they will offer quality feedback during testing. Motorola is specifically trying to avoid testers who just want to play with early software and not give back at all. The program is supposed to be completely confidential, but of course an invitation email has already leaked.
The email says that if the test software bricks your phone, Motorola will send out a replacement as soon as possible, which is nice. The first device on track for the new Test Drive program looks to be the DROID RAZR M. The email doesn't mention what the software to be tested would be, but the leaker claims it is a test for the Android 4.4.2 update. If that's true, RAZR M users may be seeing some KitKat action around Easter time.
As mentioned, you will have to prove your worth before getting into the Test Drive program, but step one in that is to join the Motorola Feedback Network and get active on that. We found a post from back in 2010 that outlines how to join, and we've linked it below.