Motorola has filed to register the MOTO Z trademark in the US
14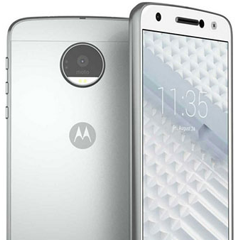 A recent discovery in the USPTO database reveals that Motorola has filed to register the MOTO Z trademark in the US.
Last week Motorola unveiled three new mid-range smartphones, the
Motorola Moto G4
,
G4 Plus
, and
G4 Play
. Later that day, a rumor originating from reputable smartphone leakster Evan Blass claimed that
Motorola will discontinue the Moto X
series and refocus its high-end efforts on a new Moto Z phone series.
In a rather interesting coincidence, the official USPTO documents reveal that Motorola filed to register the MOTO Z trademark on the same day that Blass made his comments. The discovery clearly shows that Motorola clearly wants rights over this trademark, but not all trademarks are usually put to use on real products. In light of recent rumors, however, this does seem to further fuel rumors of the demise of the Moto X lineup.
According to previous rumors, the Lenovo-owned smartphone maker is currently working on two Moto Z models. The handsets are said to be branded as the Moto Z Style and Moto Z Play, following the same naming scheme as the current-generation Moto X series. Reportedly, both Motorola Moto Z handsets will come with fingerprint sensors on the front and modular back plates on the back.
Other rumors say that Motorola is so committed to promoting the Moto Z brand that even the 2016 Verizon Droids will be sold as the Moto Z Play Droid Edition and the Moto Z Style Droid Edition. Obviously, none of this information can be confirmed at this point.
If the online rumor mill is to be believed, the Motorola Moto Z Style and Moto Z Play will be officially unveiled in the first half of June at Lenovo's Tech World 2016 event in San Francisco. For the mid-range Moto G4 series, Lenovo decided to hold the official unveiling in India, a country where budget-minded smartphones account for a great portion of the total market.