Motorola friends & family get Moto X deals for testing Moto Maker
5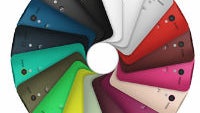 In the leadup to the launch of the new Motorola Moto X, it sounds like Motorola is trying to find people to help test out the new Moto Maker tool that will allow you to fully customize your Moto X before you purchase it. But, Motorola wants to keep the deals in the family, well... friends and family that is.
According to
AllThingsD
, Motorola is offering at least $200 to the friends and family of its employees who help to test out the Moto Maker website and then give feedback on the process and the device itself. The program was announced yesterday to its employees, and it will give participants $100 off the device at checkout, then another $100 for feedback on the process and device. So, if the participant is getting the device on a two-year contract, that would be enough to make it free.
Of course, right now, the
Moto Maker
system - which allows for customization of color, wallpaper, engraving, and more - is only available to AT&T customers, but Motorola has said that other carriers will join the program later. Verizon has confirmed that it will be
offering Moto Maker
to customers by the end of the year.