Fantastic story reveals a 2003 deal that would have completely changed today's smartphone industry
8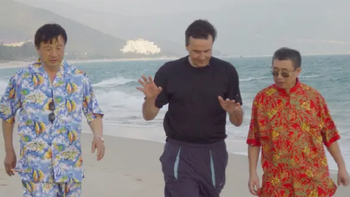 The whole smartphone market would look differently today had Motorola and Huawei followed through on a deal that was agreed to by both parties back in 2003. A letter of intent signed by both companies late in 2003 called for the acquisition of Huawei by Motorola for $7.5 billion. This amazing story was
published today in The Financial Times
, and includes a photo of then Motorola Chief Operating Officer Mike Zafirovski, and the head of the firm's Chinese business, Larry Cheng, walking on a beach in China with Huawei founder Ren Zhengfei. Ren was just 49 when the photo was snapped.
This deal had never been revealed before today, and at the time Motorola was only interested in Huawei for its networking equipment business. Products like the
Mate 20 Pro
were still another 15 years away. The
Motorola DROID
was still six years away, although the company's huge selling RAZR flip phone was less than a year from launching. Even back then, Huawei was associated with quality as Motorola's Zafirovski discovered when he spoke with friends at Emerson Electric. The executive thought that with this deal, Motorola could turn 1+1 into 5.
After Zafirovsky was passed over for the CEO spot at Motorola, the deal was killed because of the U.S. company's unwillingness to pay what was seen as a high price for an unknown foreign firm. In addition, terms of the deal would have required Motorola to pay most of the cost of acquiring Huawei upfront. At the time, the Chinese government wasn't supporting Huawei. This didn't take place until the company became an international success story.
As we now know, Motorola ended up selling more than 130 million RAZRs, and kicked off Androidmania when it released the DROID in November 2009. The company was
sold to Google for $12.5 billion in 2011
, and
then to Lenovo less than three years later
. Huawei took in $108.5 billion in revenue last year, and besides being the second largest smartphone manufacturer globally, it is now the largest networking equipment supplier in the world.
We will never know what would have been had the deal been consummated, but one senior Motorola executive in Hong Kong said, "It isn't clear whether Huawei could have saved Motorola or Motorola would ultimately have destroyed Huawei."