Motorola X8 homemade SoC recap: modified Snapdragon forms 'the first true mobile computing system'
39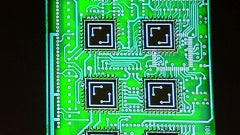 Motorola just joined the list of mobile device makers with their own homebrew ARM-based processor, called the X8. The actual name is
Motorola X8 Mobile Computing System
, and the dry facts are a 1.7 GHz dual-core application processor, 400 MHz quad-core GPU, a natural language processor core, and a contextual computing core.
This is worthy of calling it an
8-core
processor according to Moto (Samsung has dibs on the "octa" moniker, we assume), and it is apparently optimized for more than just apps, games and the general stroll around the interface.
Those "natural language"and "contextual computing" cores are hinting at dedicated processes for the
OK Google Now touchless control
, which keeps the phone aware for its surrounding and your commands even in
locked state
, and features like Active Display notifications. The reason we didn't have it until now is that such an always-on system takes a toll on the battery, but our guess is that these dedicated processor cores are tasked to
maintain the awareness with the utmost frugality
, similar to the standby consumption.
As for the muscles, Motorola claimed at the presentation of the new DROIDs that the chip delivers 24% faster CPU and 100% beefier GPU performance compared to the previous DROID lineup. A Motorola spokesperson detailed the X8 as based on Qualcomm's Snapdragon SoC family, with
Krait processor and Adreno graphics cores
, but heavily modified with additional sidekick cores to handle the always-on voice control and language processing.
Since those touchless control and active notification features are promoted for the
Moto X
too, we can safely assume that the X8 processor will make a cameo there as well, more so that the rumors and leaked benchmarks peg it as sporting a 1.7 GHz Qualcomm Snapdragon MSM8960 Pro processor, which seems to be the base for the X8 homebrew SoC, too. Here's the full scoop:
A mobile computing system powers the new Motorola devices, as opposed to a standard application processor chip found in every smartphone. This involves eight tightly integrated processors, special algorithms, and sensors. No one except Motorola could create this system. The result is a consumer experience like no other. Below is what it entails and see the next section for what it enables:

• Four powerful graphics processors each running at 400 MHz delivering 3.2 million pixel fill rate,16 shader units, 512kb dedicated cached memory and running the Egypt performance benchmark at a blazing 155 frames per second (FPS). Fully compliant with Android Project Butter.
• Two ultra fast application processors each running at 1.7 GHz, 28nm low-­power technology, high‐speed dual-­channel DDR RAM running at 533 MHz.
• One local natural language processor (L‐NLP). Motorola proprietary low‐power specialized processor with audio sensors, noise estimators, noise cancellation, and speech recognition technology to enable always-on voice based user interaction without sacrificing battery life.
• One contextual computing processor (CCP). Motorola proprietary low-power specialized processor that computes contextual data from sensors enabling intelligent mobile computing and always-on display mode.

Our main chipset has two CPUs and quad GPUs. We have added two additional low­‐power processors (Contextual Processor, Natural Language Processor) in our system design. So we are not saying we have an octa-­core chip, but we have an octa-­core Mobile Computing System. Silicon vendors only like to talk about dual versus quad core main CPUs because that is how they are priced. We have to brand and market our system as opposed to a chip.

Our approach is completely different. We have built a custom system around the application processor. For example, the new Motorola devices do not use the battery hungry application processor to do always on audio or display. We have custom designed our system to deliver great experiences without killing the battery. We have built the first true mobile computing system.
Google is first and foremost an engineering company, so it's not a surprise that with Motorola it is going the homebrew SoC way, just like Apple, Samsung and Huawei, for instance, purposefully creating a mobile processor to suit particular unique features, instead of chasing benchmarks and vertical integration economies of scale only.