Motorola Moto Hint hands-on
6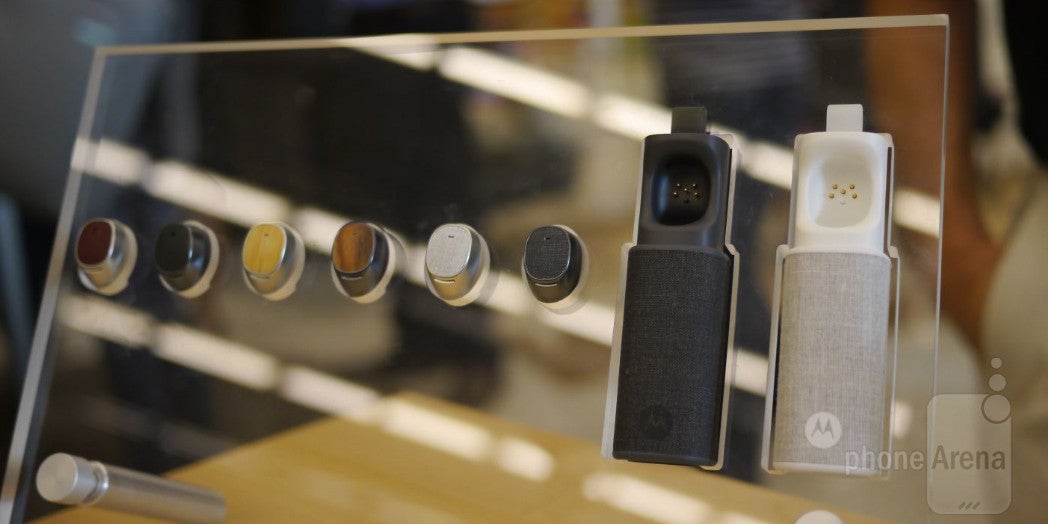 During Motorola's private event in Chicago yesterday, September 4th, the company unveiled a slew of devices that made us drool. That's the case when we glaze over the new Moto X, Moto G, and Moto 360. Despite being somewhat overshadowed by the premier devices, the company also unveiled a new Bluetooth headset – the Moto Hint. It's an incredibly tiny looking Bluetooth headset that comes to life when paired with the new Moto X and Moto 360.
Aesthetically, we still can't get over the unit's miniscule size – one that discretely tucks into our ear. When it's worn, most people would probably forget you're wearing it, mainly because it blends in perfectly to not focus the attention on our ear, unlike some other headsets. All of the components, including its IR sensor, Bluetooth radio, microphones, and battery have been ingeniously stuffed into its compact shell.
Naturally, we have to applaud Motorola for this engineering marvel, but we're really more curious about its feel. We're told that it'll feature removable tips, which is nice to accommodate different ear sizes, but we're curious to know its fitting – whether it's loose or snug. Splashing on some personalization, the Moto Hint is going to be available with different finishes. To expand more on that, we previewed a total of 6 colors, which consist of 2 solid colors, 2 woods, and 2 fabric finishes.
When paired with the new Motorola Moto X, the Moto Hint becomes valuable in being more than the usual Bluetooth headset. Yes, you can obviously make calls through it, but its smart functions give it a different experience altogether from other models. First, the IR sensor in the unit will know when it's fitted into your ear or not – so it'll power on/off accordingly. Secondly, in conjunction with the Moto X's new Moto Voice feature, the Moto Hint is constantly listening to that key phrase to launch the service. From replying to incoming messages, to asking for directions, everything is accomplished via voice control.
So you're probably wondering how this thing gets charged. Well, it relies on a proprietary system, which is evident by the pin connectors on its underside. Using the included charger case, which is not only a case to conveniently hide away the Moto Hint when it's not being used, but it packs its own internal battery to provide more juice to it. As it currently stands, the Moto Hint is expected to launch sometime this fall, where it'll be sold for $149.99.