Moto X+1/Moto X Play passes through the FCC
14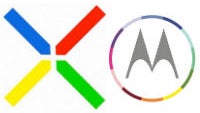 A mystery Motorola device has just passed through the FCC today. We're not exactly sure what it is, but the evidence available limits the possibilities of what it could be to just two devices: the smaller Moto S (aka X Play) or the Moto X+1. Both devices need to pass through the FCC before release, but only one is expected to be released anytime soon.
The fact that it is a Motorola device is pretty easy to note, because the filing is directly attributed to Motorola. The reason why we believe it to be either the Moto X+1 or Moto X Play is because of the dimensions listed in the filing, which show the device height to be 140 mm (5.51-inches), the width is 72.6 mm (2.86-inches), which are dimensions a bit smaller than the LG G2, which is a 5.2-inch device. Given that, we can't imagine this device is any larger than 5.2-inches, meaning it has to either be the Moto X+1 or the Moto X Play. The X+1 is expected to be announced next week, so that makes the most sense.
The FCC filing only covers the AT&T and T-Mobile cellular spectrum, so there are still a couple more variants of the Moto X+1 to expect in regulatory filings.