Moto E5 hands-on: big battery and clean Android on the cheap
4
The new
Moto E5
is a new, dirt cheap phone that costs less than a leather band for the Apple Watch, yet still offers a decent performance, a big battery and a clean Android experience. So… should you consider it?
We have been using the phone for a while now and we can definitely see that with such an affordable price, you have to make some compromises, but you can also see how affordable phones have advanced.
With this in mind, let's take a closer look at this here Moto E5, starting with...
What's in the box:
Wall charger
MicroUSB to standard USB cable
SIM ejector tool
User manuals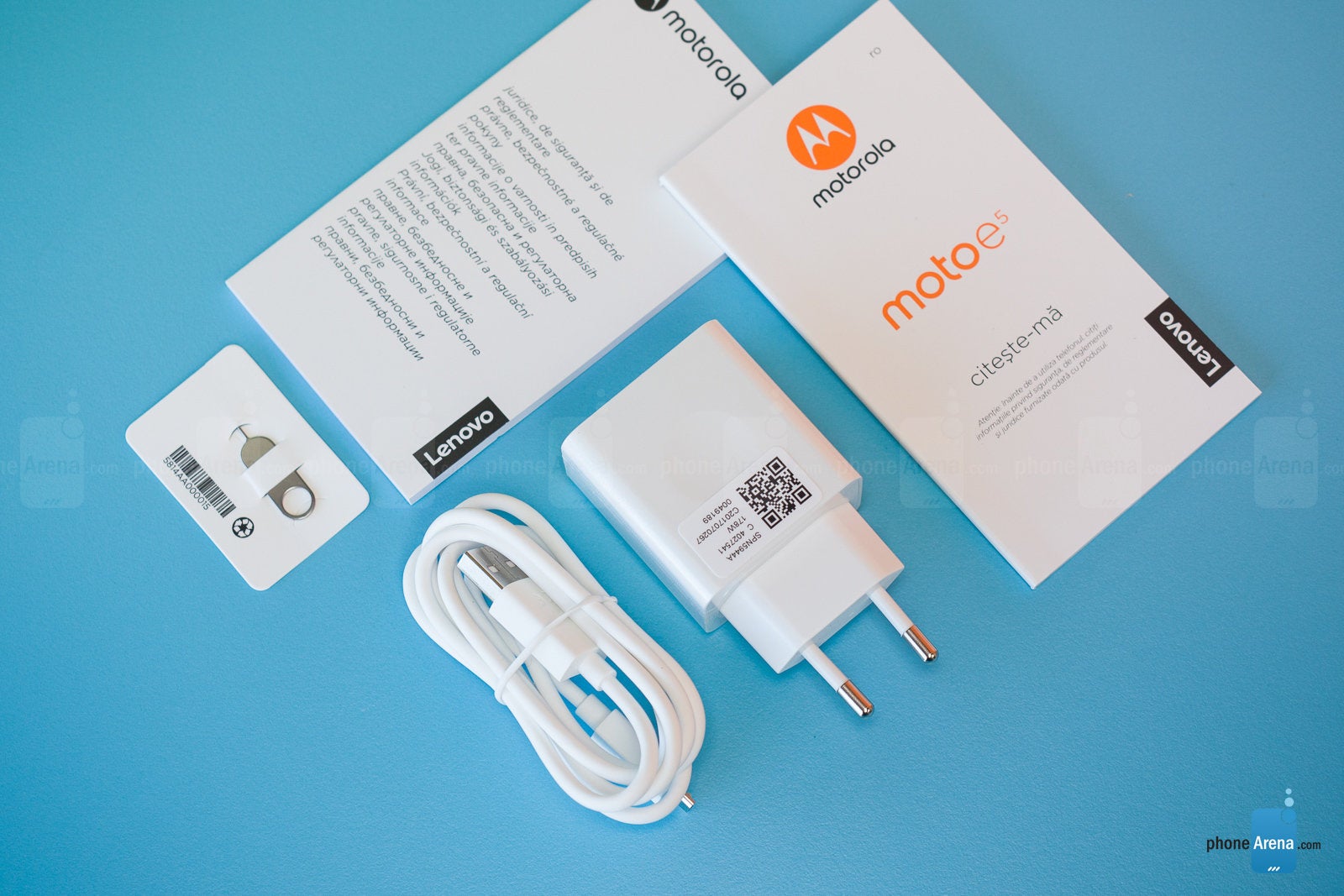 Before we take a deeper dive in the Moto E5, let's contrast it against its siblings:
Both these phones are available in the US, while the Moto E5 is not sold stateside and is only available in other countries across the globe. At a price of around 140 euro in Europe, the E5 is not quite as cheap as the $70 Moto E5 Play, and it's not quite as good as the dual-camera Moto E5 Plus with its monstrous 5,000mAh battery. Instead, the Moto E5 is a sort of a middle-ground among the super affordable E series.
Design & Display
The Moto E5 comes in two versions: gold and gray, and we like these colors as they look subtle yet good. Both versions feature a body that looks like metal from afar, but it's actually plastic and while the phone feels tightly put together, it also feels way too heavy, tipping the scales at 6.14 oz (174 g). It's a cheap phone and one compromise with it is the old microUSB standard port that it uses rather than the newer USB-C.
Look around the phone and you might start wondering why there is no loudspeaker. Don't worry, it's here, but it's cleverly concealed: the loudspeaker is actually built in the earpiece of the phone. Having this direct, front-firing position is nice, but the quality of the speaker is quite frankly not very good as sound lacks clarity and punch, and sounds a bit quiet and tinny. Thankfully, there is a 3.5mm headphone jack that allows you to plug in wired headphones and enjoy much better audio quality.
On the back, you get a fingerprint scanner embedded in the Moto logo, a very nice little touch. The fingerprint scanner does a good job of accurately recognizing fingerprints, but it is very slow to react and there is a delay of a second or two from the moment you tap the scanner and the moment the phone unlocks.
The screen has noticeable motion blur
The front of the phone is dominated by a 5.7-inch LCD screen with a 720 x 1440 pixel resolution. The E5 uses on-screen navigation buttons, so there are no physical keys up front. So… what about that screen? You can't expect perfection at this price, and there are indeed some issues with it: colors look more or less okay (a bit washed out, though), but the bigger issue is the slow screen refresh rate and reaction time, which result in dizzying amounts of motion blur as it seems that everything lags a bit too much with screen response. Also, the screen resolution is a bit on the low side and you can see some noticeable pixelization.
Interface & Performance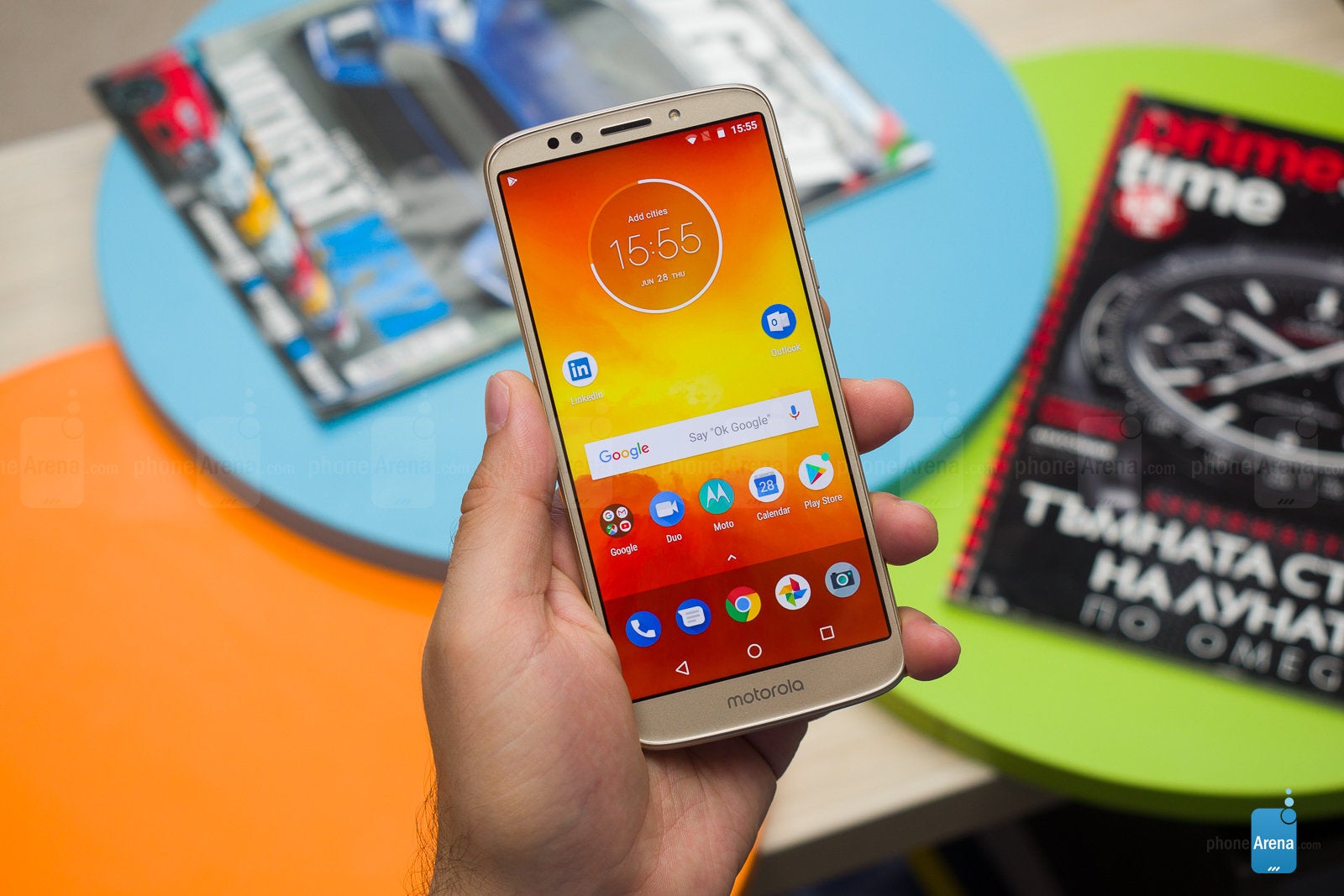 On the software side, the Moto E5 is powered by Android 8.0 Oreo with a very clean interface with just a few custom widgets. We like that there is virtually no bloatware on this phone and the few additions that Moto adds are actually some useful widgets and shortcut actions like the raise to see notification one for instance.
Under the hood, the phone runs on the Qualcomm Snapdragon 425 system chip with 2GB of RAM, and this chip was introduced way back in 2016 and was built on the quite dated 28nm technology. Even with the easy task of driving a phone with a 720p display, the Moto E5 feels slow and a bit stuttery to react. It's not quite unusable, but definitely slow.
In terms of storage, you get only 16GB on board, of which around 10 gigs you can actually use and the rest is occupied by system files. Thankfully, you have a microSD card slot and you can get a card and have more memory at your disposal.
Camera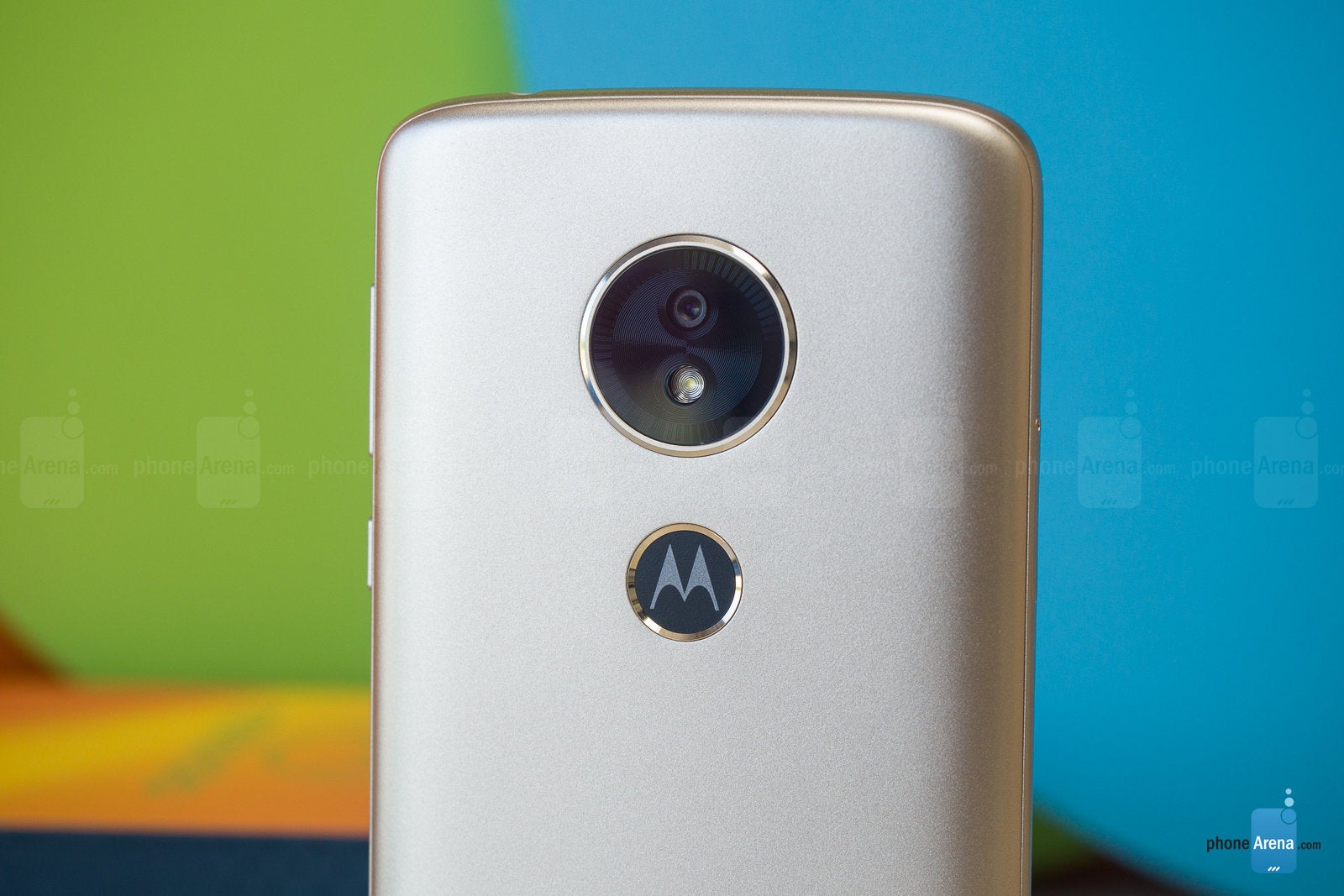 Slightly bulging out the back in the signature round housing, you have a single, main 13-megapixel f/2.0 camera, while up front there is a 5-megapixel front camera for selfies.
The image quality is nothing to write home about: first, the camera experience is slow as the camera takes a few long seconds to start and then auto-focusing is not very quick either. The images turn out okay for such a cheap phone, but neither the color, nor the details are particularly impressive. They are just passable.
You can also record video at up 1080p full HD resolution and 30 frames per second.
Battery Life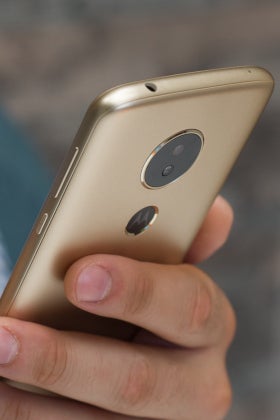 The big advantage of owning a Moto E phone is that they have the reputation of lasting a really, really long time.
The secret behind their long battery life is simple: a big battery pack!
And in the Moto E5 you get a larger-than-average 4,000mAh battery that is guaranteed to last a day, and with average use, you could easily stretch that into 2 full days on a single charge.
Of course, the Moto E5 Plus, which is slightly more expensive, is the one that truly impresses with its 5,000mAh battery, but the Moto E5 is definitely a very good battery performer as well.
Final Words
Summing it all up, the Moto E5 is a phone with a super affordable price of around 140 euro and at that price it is inevitable that some compromises have to be made.
In the case of the Moto E5, the biggest compromise seems to be the slow performance, the slow response time of the screen and the passable camera. Other niggles like the low storage allowance can be fixed when you get a microSD card, and while we are not happy about the microUSB port, it's not a dealbreaker. Naturally, we as phone enthusiasts can't whole-heartedly recommend this phone, but it's also hard to recommend any phone below $200. So if you are on a tight budget, know the compromises that you'd be making and be ready to live with them.