More images of the HTC Ozone for Verizon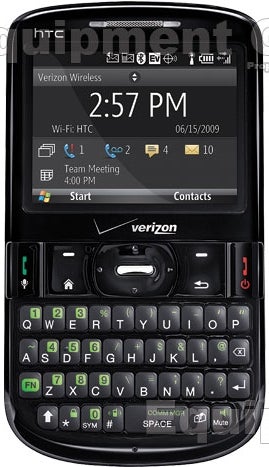 We've known for a few weeks that
Verizon will be launching
its own version of the HTC Snap/Ceder/Willow and will call it the
Ozone
, we but now have some official looking images of the device. It is a Smartphone running Windows Mobile 6.1 Standard edition (upgradeable to 6.5), and features a full QWERTY keyboard, 256 MB ROM and 128 MB RAM,
2.4
-inch QVGA display, 2MP camera with autofocus, microSD slot, and will work world-wide on CDMA and GSM systems with the included SIM. The Ozone is expected to be released June 29th for $49.99 after a $70 rebate with 2-year contract.
If you have some interesting info that you'd like to share with us, feel free to
Tip Us!