More details emerge on Sidekick data wipeout
This article contains unofficial information.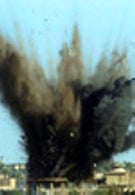 With Sidekick users having lost their personal data, everyone wants to know the million dollar question: "What Happened?" Or maybe the million dollar question is "Who is responsible?" According to Sidekick-centric site Hiptop3, the rumor that seems the most logical starts with Microsoft. The Redmond, Washington based firm was upgrading their Storage Area Network, which is where all of your data is kept; the company outsources the job to Hitatchi. The usual game plan is to make a back-up of existing data before you start working on the SAN. Whether it was because of lack of time or the amount of data involved, Microsoft failed to make a copy while Hitatchi was upgrading the network. Of course, the Peter Principle came into play and something went horribly wrong and most data ended up down a black hole.
The plan now is to get those Sidekick users who still have some data on their device, to sync back to the servers to keep the data they have. Apparently, this series of events have been reported by a number of sources, according to Hiptop3. The bottom line, according to all of them, is that Microsoft failed to make a back-up of the data. Don't think that this is going to go away quickly. In this day and age of litigious people suing over too-hot coffee, losing important data from a network sounds like a class-action suit. And with deep-pocketed firms like Microsoft and Deutsche Telekom possibly involved, lawyers will flock to this case like bees to honey. The only good thing about that is the truth might come out and other carriers and network operators might learn a lesson so that this is not repeated.
T-Mobile Sidekick LX 2009 Specifications
|
Review
source:
Hiptop3
via
EngadgetMobile