Modern Combat 4: Zero Hour reaches Windows Phone 8
17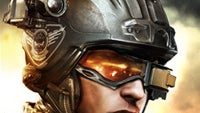 Modern Combat 4: Zero Hour is one of the most intense and graphically impressive first-person shooters out there and now it has finally become available on Windows Phone 8. Modern Combat 4 comes to Windows Phone months after it launched on iOS and Android, but we are definitely happy to see its arrival.
In it, you take the role of an elite soldier trying to save the world from a nuclear disaster. With sound effects straight out of Hollywood and the jaw-dropping Havok engine graphics, the game is a joy. It works with XBOX Live! for multiplayer and offers a whopping 20 000 weapon arrangements.
Modern Combat 4: Zero Hour is a heavy, 1GB download so be patient there. The price is definitely steep at $6.99 (it's the same on Google Play and the Apple App Store), but that's the price you have to pay for Gameloft's effort with this game.
source:
Windows Phone blog