MobileMe paid disk space users get extension until at least September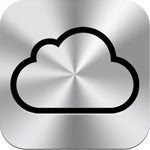 Are you one of the many who just can't seem to let go of MobileMe because you've got paid storage? Apple has a bit of great news for you. It's decided to extend the previous MobileMe paid storage bonus a little longer, this time until at least September. What this means for you is that if you've got the 20GB MobileMe paid subscription, you can move it over to iCloud and enjoy 40GB. If you've purchased the 40GB or 60GB iteration, you'll receive a bonus of 50GB additional storage to pack up your digital things and move over to the iCloud platform.
It seems Apple is really serious about getting as many people as possible moved off of the legacy MobileMe product, which is set to shutter on June 30, 2012. Last month, Apple was offering existing Mac OS X Leopard customers free copies of Mac OS X Snow Leopard in attempts to entice users over to the newer iCloud product.
The subscription-based MobileMe product was announced several years ago with mixed results, as many users felt the value wasn't good enough for the price paid. Last year, then-CEO Steve Jobs announced the replacement release of iCloud, the new free, cloud-based sync mechanism that features the capability to backup iOS devices, sync calendars among all iOS devices, centralize contacts, and more.
source:
Apple
via
Engadget