Mobile usage surges during TV commercials
1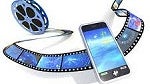 Ad network company Tremor Video has released a report which loosely translates to mobile web-usage during certain times of the day. Monitoring three different Tuesdays during the months of June and July, you can see from the first graph how mobile usage climbs dramatically at the end of the business day and into prime-time TV time.
What is even more interesting is in the second graph. There, you can see the mobile activity measured against plots of when TV commercials are aired. Looking at just a three hour window (8:00pm to 11:00pm), easily recognizable changes in usage behavior are evident.
Tremor Video, being an internet ad network, sees this as an opportunity for obtaining larger ad penetration via online video. Taking the lazy versus productive argument out of the picture for a moment, Tremor says that 85% of tablet users are using their tablets while watching TV. If their research is correct, they are on the right track with the argument that TV is sharing primetime with mobile content. Moreover, most people want their mobile content to be free (thus ad supported).
It looks like ads are bound to find us no matter what.
sources:
All Things D
,
Tremor Video
Recommended Stories