Mobile phone insurance versus repairs – how do costs add up?
21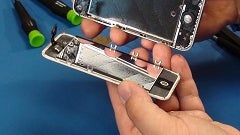 Ever drop and shatter the screen on your smartphone? Your precious? Your portal of connectivity to all things social? Ever wear out a camera module from addiction to taking pictures of every meal you make, and every cat you encounter?
Back in the days when I was a retail rep for one of the major wireless carriers, it was always a priority to offer mobile insurance with every new or upgraded phone. You know the drill, an extra $7-10 per-month would provide the peace of mind should the unthinkable happen to that mini-computer you just bought. Yes, there was incentive to sell the feature, but by-and-large, the service works with little undue drama should the unthinkable happen, and coverage was immediate.
More than a few times, a customer would reject the offer, and not get across the parking lot before dropping their brand-new flagship on the pavement, effectively destroying the display or causing some other unseen damage. With tears in their eyes, some would beg for an accommodation, an exchange , or a retroactive addition of coverage. Tears would often turn to rage when some customers realized the true cost to replace a broken device (a sad byproduct of subsidized contracts).
Such stories made mobile insurance a compelling offer, but does it really offer the best value for the money? If you crack a screen or need a new battery, might going to a local shop for a repair be a better option? The common concern about going to an onsite repair shop is use of quality replacement components. After all, if you found your smartphone to be suffering from a failing battery, you are not keen on the idea of a replacement unit acquired in a volume close-out discount from the
Galaxy Note 7
assembly plant. Ultimately, there is no definitive solution for everyone, but for the majority of consumers out there, the answers may surprise you
The pros and cons of mobile insurance
Mobile device insurance, like any other, is the type of service you would rather have, and not need, versus need and not have. That is the whole point of insurance in the first place. In that light, mobile insurance, as provided through carriers and a few third-party companies, offers peace-of-mind and convenience. It is the type of service to sign up for, and forget about it, until you need it. When you do need it though, the process is usually as simple as a phone call or making a claim online. Such insurance services also tend to be able to replace the newer devices soonest.
That convenience comes at a cost, however. On average, most programs cost $10 per-month. If nothing breaks, that is $120 spent over a year with no discernable return. What if something does break? Well insurance replacement units are often supplied very quickly, often the next day. However, in addition to monthly premium payments, there is a deductible. Using AT&T's published schedule, depending on the type of device you have, that deductible can be as little as $12 (for a feature phone or hotspot), or as high as $299 (for a 256GB
iPhone 7 Plus
). Verizon's plan has a deductible for the same iPhone at $199. Also, insurance is not generally available for devices that are not sold by the carrier.
The pros and cons of a repair shop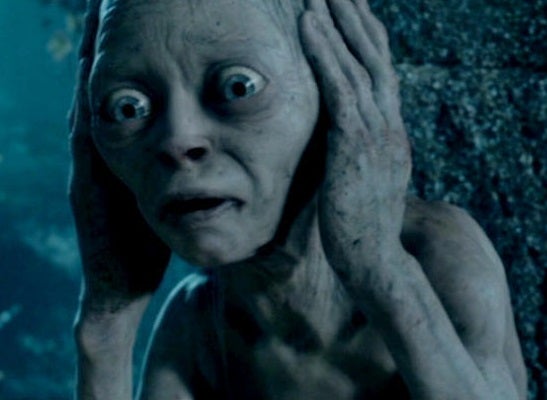 No! We dropped our precious! Can we fixes it?
Taking your phone to a third-party repair outfit is not unlike taking your car to a service shop that is not the dealer you purchased it from. Simple online searches can tell you who the good people are, and who to avoid. Taking that variable out of the picture for the moment, upon browsing through any notable repair service, the immediate advantage is cost.
Three of the more recognizable places to take a device in for a repair are uBreakiFix, CPR Cellphone Repair, and Batteries+Bulbs. Between the three, there are variations on how long their repairs are warranted, but the common denominator is many repairs are completed the same day, some while you wait. Moreover, these repair shops can provide onsite diagnostic assessments to actually determine what is wrong with your device – a handy option in lieu of
That latter is the largest chain, and also has the most price estimates for various repairs published without the need to fill out forms or visit a store. Using the aforementioned iPhone 7 Plus example, and assuming a common issue like a broken screen, a repair at a service location like Batteries+Bulbs would cost about $250, $50 less than the co-pay for insurance through AT&T, but $50 more than through Verizon, not including premiums paid to-date.
Upon any casual browsing of these repair services, the more astute geek will notice phraseology like "top quality parts." For someone that may seek a service that only uses original manufacturer components, that may pose an obstacle. However, national franchised outfits have no interest in using cheap components only to lose that savings through ongoing warranty repairs down the road. Where that concern turns into a benefit however, is that those who keep their devices for more than a year or two. Also, newer devices are not always eligible for repair due to parts availability. Finally, depending on where you live, there may not be a repair location within a reasonable distance.
On the following pages, I went in-depth, comparing multiple options, across different generations of a few popular devices, and see how your money is spent – whether it is money well-spent is up to you.
Side-by-side cost comparisons
Through the course of normal events, two of the most common afflictions to our smartphones is a cracked screen, and a jacked-up charging port (often caused while dropping the device while a charging cable is plugged in). I picked the 256GB
iPhone 7 Plus
(because of the tiered deductibles on AT&T), 128GB
iPhone 6s
,
Samsung Galaxy S7
,
Samsung Galaxy S6 edge
, and compared out of pocket costs for a single claim at 3 months, 9 months, and 15 months using the published insurance rates as offered through AT&T and Verizon, next to the published repair rates on Batteries+Bulbs' website. While the repair costs will remain constant through each interval example, I think is also serves as a reasonable reference which may help you decide when to possibly use or drop insurance, and go with a repair (or vice-versa).
I used AT&T's Mobile Protection Pack, which costs $10.99 per-month and the comparable Verizon plan, called Total Mobile Protection, which costs $11.00 per month. The purchase prices or finance costs for the devices were not calculated because those are sunk costs. To its credit, Verizon does offer some onsite repairs, but only for certain devices, and with limited availability.
About the insurance plans
On the face of it, AT&T's and Verizon's plans look the same. Both are managed by Asurion, though they are underwritten by different insurers. Also, while the monthly premiums are the same, the deductibles are not. AT&T's initial deductible rates are a little higher, but they decrease dramatically if you go 6 months, then 12 months without a claim. The deductibles themselves are tiered based on the type and retail price of the device being insured. Naturally, flagship devices carry a higher deductible.
| | | |
| --- | --- | --- |
| Fees/Deductibles | AT&T Mobile Protection Pack | Verizon Total Mobile Protection |
| Monthly Premium | $10.99 | $11.00 |
| Deductible range | $12.00 to $299.00 | $49.00 to $199.00 |
While there is some value consideration for AT&T's tiered deductibles, because they are based on the retail value of the phone and not the components that broke, a broken screen on a 128GB or 256GB iPhone 7 Plus carry different deductibles, even though an actual repair would cost the same.
That said, the longer you go without a claim, AT&T's deductibles decrease, whereas Verizon's remain static. Over time, the out of pocket costs have significantly different cumulative effects. The insurance services offered through Sprint and T-Mobile are similar in scope in terms of costs, deductibles, and they too are also managed by Asurion.
Screen repair/replace

When it comes to broken screens, if you must experience it, it is easier on the wallet if you just get it done with early. Outside of that, the point where insurance loses some of its value proposition arrives between 3 and 9 months. Not considering other factors, if the main driver for insurance is having a safety net for a broken screen, knowing if a repair shop is nearby can potentially save you a lot of money, especially if you own an iPhone.

Another interesting trend is that despite the tiered and declining deductible set-up for AT&T, the monthly premiums continue to push cumulative costs higher. Verizon's plan is the perfect example of how much money is spent over time if left unchecked. Insuring a device beyond 15 months certainly does not provide the best value.






Charge port repair/replace

I only prepared two graphs for the charge port because Batteries+Bulbs does not offer this service for the iPhone 7 Plus (but they do for the iPhone 7, $59.99), or the Galaxy S7. I called the local Batteries+Bulbs store and were told that they did not have the parts for iPhone 7 Plus – apparently the components are quite different. He estimated that when parts were available, a repair would cost between $70-80. When it came to the Galaxy S7, I decided to call the local competitor, uBreakiFix, their quote was a whopping $379.99. It was explained to me that when it came to the S7, the charge port required significant disassembly and would sometimes require replacement of the screen as well (that likely means repair costs for the Galaxy S8 down the road will be quite different than past models).





When neither repairs or insurance are warranted
My examination of costs was centered on variations of the two bestselling series of devices in the US. However, not everyone has an iPhone budget. How does this analysis stand up to mid/low-range, or older devices like the
HTC Desire 626
or
LG G Vista
? These devices are not on most repair shops' radar (including two out of the big three I noted earlier). Why is that? Because it is plainly not worth the time and money for all parties involved.
It is possible to insure such devices, but how do those costs fare compared to just buying a replacement device (either new or used, through eBay, Swappa, or elsewhere)? It should not require a chart to bear that answer out, but I created one anyway because it shows how the smartphone market has scaled to a point where we can treat them the way we used to treat flip phones 15 years ago.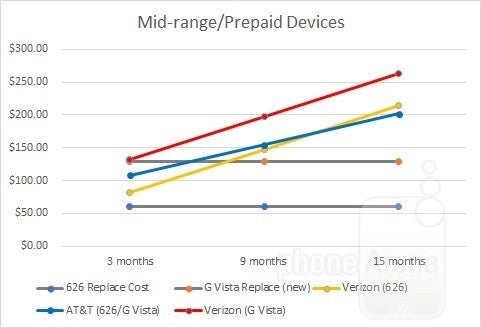 Conclusion
When looking at the issue as a matter of dollars and cents, opting to go to a local repair location will often save you hundreds of dollars, depending on the issue you are having with your device. Where the repair option is weakest is when a device is brand new. Parts, whether from the manufacturer, or OEM-spec from a third party, take time to make and bring to market. That said, even devices that are approaching a year old in the product cycle are not always eligible for repair. So, depending on your budget, how clumsy you are, and type of device, it may make sense to have insurance for the short term.
For those that just "can't be bothered," insurance is a good option because it operates on the model of simply replacing the phone – file a claim, and wait for an express package to arrive. The process is simple, albeit hampered a bit by the need to set-up the replacement device with all you user data. Taken in that context, the mobile insurance plans work, at a cost.
Like many services, it is not just about cost or convenience, however. Speed of service is sometimes more important. When that is the case, it is hard to beat the local repair shop, they can diagnose and often repair while you wait. They are also locally owned franchise operations, so you are supporting a small business owner too.
The best part about this is that these scenarios do not force you to pick one option over the other. As devices become ever-more complex, it is perfectly reasonable for some to keep insurance against that dreaded moment of dropping their precious and causing serious damage. For a more minor malfunction or issue however, save the money from a deductible and see if a local store might be a better option. It's good to have choices (and cases).
references:
AT&T
,
Verizon Wireless
,
Batteries+Bulbs