Minecraft Pocket Edition coming Thursday, US Government already bumping unemployment numbers
7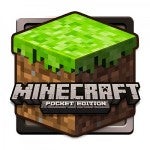 We fully understand that Minecraft is like digital crack, and we are essentially making ourselves enablers by putting out this article telling you all that Minecraft Pocket Edition will soon be available on all Android devices. Recently, we saw some admittedly ridiculous and probably crazy numbers which averaged the amount of productivity hours lost to Angry Birds, but when talking about Minecraft, we have to begin talking about
lives lost and unemployment skyrocketing
.
Until now, Minecraft Pocket Edition has only been available on the Sony Ericsson Xperia Play, because that's the only device around designed for gaming, and the devs needed time to create touch controls before pushing the game out to the general public. But, it seems that work is done, and Minecraft will be available on the Android Market on Thursday September 29th. There is no word on what devices will be supported, or what OS versions as yet, but we assume it will be the same as the Xperia version which currently only supports Android
2.3
+. Although the video sent out does say that there will be an iOS version "eventually".
The game will only support classic mode at first, meaning just the building mode, but developer Mojang has promised that Survival Mode is in the works and will be out soon.