Midrange Samsung SGH-i547 slides through FCC on its way to AT&T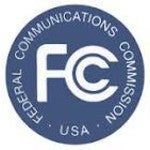 Yet another midrange Sammy device is making its way through FCC approval towards consumers – this one appears to be headed to AT&T, and is rocking quad LTE bands that may allow it to achieve some degree of global LTE roaming. Despite the impressive connectivity options, the SGH-i547 looks to otherwise be a standard mid-range offering.

Those "good enough" features will include an 800 x 480 pixel screen (presumably one substantially smaller than the 4.8 incher on the Galaxy S III), Bluetooth 4.0, and built-in NFC. No word yet on CPU or memory, but if Motorola's Atrix HD has set the standard we can expect some sort of dual-core CPU and maybe even a gigabyte of RAM.

Time will tell…and presumably sooner rather than later, with FCC approval already secured. For those of you looking for more options for an inexpensive Android phone for AT&T, it looks like more choices are coming in the near future.



source: FCC via Engadget