Middle East shaping up to be a hot-bed for smartphone growth
17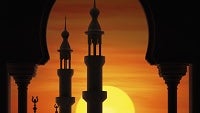 While it is widely observed and accepted that Eastern Asia and India are the largest and the fastest growing mobile markets in the world, eventually growth rates will begin to plateau.
Then eyes will seek the next best thing for wireless growth, and that may very well be the Middle East. This region is not well known for making huge industrial advances, but consumer growth and mobile services across the Middle East and parts of Northern Africa are forecast to grow by more than two-thirds over the next four years.
According to a study by the GSM Association, there will be over 350 million mobile connections in the region, up from about 199 million at the end of 2014. That will still only account for about 70% of the overall market. Smartphone utilization is expected to triple, and make up the majority of new connections at that time, beyond 325 million subscribers. Mobile carriers have been burning the midnight oil to migrate old services out of 2G and 3G, and into 3G and 4G.
Such investments have fostered subscriber growth handsomely in the more developed countries like UAE, Bahrain, and Kuwait, and overall mobile subscriber penetration is still at about 75%. Taken with more troubled regions not experiencing much investment at the moment, like Syria, Sudan, and Yemen, and it is clear to see room for explosive growth once the social and political unrest gets more stable (if it ever gets that way).
source:
Tarifica Wireless