Microsoft's plan to solve voice commands — whisper instead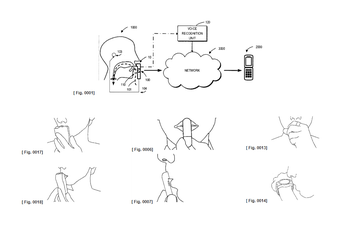 Voice controls have been around for a while but these days almost every new device is listening for your verbal commands and executing them with various accuracy. Despite the convenience this offers (when working properly), most people are still hesitant to talk to their gadgets, especially when there are other people around.
It appears that none other than Microsoft has decided to tackle that issue and put an end to the awkwardness that follows when a device doesn't understand what you mean.
A new patent
by the company,
revealed by WindowsCentral
, shows the direction in which Microsoft is working. The solution? Ultra-quiet whispering.
It's a bit more complicated than that, however. The proposed technology is not just some super-sensitive microphone. Instead, it relies mainly on the air movement caused by your mouth when giving the commands.
Compared with conventional voice input solutions which are based on normal speech or whispering that use egressive (breathing-out) airflow while speaking, the proposed "silent" voice input method is performed by using opposite (ingressive or breathing-in) airflow while speaking. By placing the apparatus (e.g. microphone) of the apparatus very close to the user's mouth with an small gap formed between the mouth and the apparatus, the proposed silent voice input solution can capture stable utterance signal with a very small voice leakage, and thereby allowing the user to use ultra-low volume speech input in public and mobile situations, without disturbing surrounding people.
According to the descriptions in the patent, the proposed module can be incorporated into all sorts of smart devices, from phones and smartwatches to something as small as a ring or even a pen.
And while this brings us one step closer to James-Bond-level gadgetry, the idea of whispering to your watch doesn't sound much more appealing than just saying commands with your regular voice.