Microsoft's Word Flow beta iPhone keyboard comes with a neat one-handed operation mode
8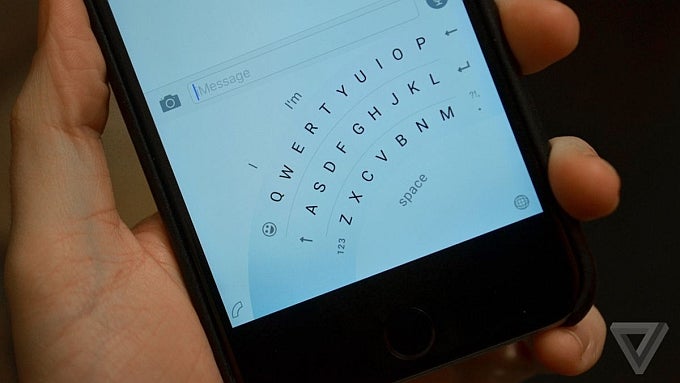 According to several reports published earlier today, Microsoft's upcoming Word Flow keyboard will integrate a rather interesting one-handed operation mode.
A few years ago, a rumor claimed that Microsoft is working on a one-handed software keyboard with a semicircular design, back then referred as the
Arc keyboard
. As years passed, the keyboard never saw the light of day, prompting many to believe that the project was scrapped by the tech giant, or that the rumor was entirely fake.
According to new reports, however, it turns out that the one-handed mode is now a part of the Word Flow keyboard, a Swiftkey-like app that Microsoft is
currently in beta testing on the iPhone
and which is expected to also land on Android at some point in the future.
The basic principle behind the one-handed operation mode is rather simple. The keyboard features a semicircular layout, which was designed to be operated using the thumb, hence the shape of the key rows. As you can see in the photo above, reposted from The Verge, the keys are laid out in three arcs.
Note that the photo shows the right-handed mode, but the lefties are not forgotten by Microsoft. In the settings, the Word Flow keyboard allows the user to switch to a left-handed mode.
In theory, this sounds like a very good way of solving the problems that occur when you try to type on a large-screened handset using just a single hand.
What do you guys think about this concept? Do you think it could solve your one-handed phablet typing woes?