Microsoft's Lumia Windows Phones face an import ban in the US
38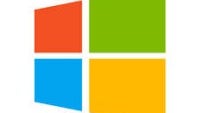 The United States International Trade Commission (USITC) ruled yesterday that Microsoft's Windows Phones infringe on a pair of patents owned by InterDigital without the latter's permission. After losing the first round in this court battle, Microsoft could see its Lumia Windows Phone handsets banned from import in the US, although this decision is not final.

According to Judge Theodore Essex, Microsoft's handsets infringe on a couple of wireless cellular patents owned by InterDigital. InterDigital has a long history of court battles against Lumia smartphones. Back in 2007, the Washington-based patent licencee sued Nokia, but although InterDigital lost the first ruling, it won the second round in the U.S. Court of Appeals for the Federal Circuit, with the case being sent back to the USITC. InterDigital has also filed for lawsuits against other smartphone manufacturers such as Huawei, Samsung, and ZTE.

Microsoft can and will challenge this decision, as this ruling will need to be inspected by a full commission before an import ban is instated on Lumia handsets. This second inspection is expected to come to a conclusion later this summer. If the full commission does not overthrow the recent ruling, Microsoft will see an import ban being instated on most of its Lumia smartphones.