Microsoft will allow mature games in the Windows Store in Europe, at least
3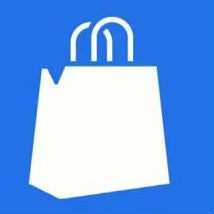 So, the original decision from Microsoft was that the company had decided to not allow mature games in the Windows Store. In Europe, that meant games with a rating of (Pan European Game Information) PEGI 18, and in the USA that means games rated M (for mature). That was not a popular decision, and Microsoft has changed its policy, at least in Europe.
The original decision has been somewhat strange, because Microsoft has never had a rule like this before, and has even published a number of games with mature ratings, like Gears of War and Ninja Gaiden. Microsoft has announced that it will allow games in the Windows Store that carry up to a rating PEGI 18, which is the highest rating. There is no word on if this rule will extend to the USA though, as the announcement is specifically for Europe.
Although, Ted Dworkin, director of program management for the Windows Store, is quick to point out that even though these games will be made available, "The Windows Store allows parents to be in control of the kinds of apps their children can install. For this reason, even with the introduction of content intended for a more mature audience, the Store continues to be a safe and positive place for children to explore."
Also no word on if these games will be compatible with Windows RT, but Windows 8 tablets are due out soon enough.