Microsoft proposes specially-designed cellphones to put developing countries online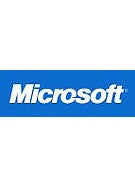 The Negroponte's $100 laptop computer for the developing countries provoked Microsoft executives to start thinking over even less expensive alternative – mobile phones that could be used as computers. Reports reveal that Bill Gates, Microsoft's co-founder and chairman and Craig J. Mundie, Microsoft's vice president and chief technology officer, discussed the idea of developing a specially configured cellular phone that by connecting to a TV and a keyboard will be turned into a computer.
There also speculations that the idea of such mobile device was spurred by Negroponte's decision to choose Linux OS for its laptop even after Gates offered to make an open-source version of Windows CE.
At the same time, Negroponte admitted that his research group at the M.I.T. Media Lab had also considered the idea of a cellphone that would project a computer display onto a wall as well as project the image of a keyboard, which can sense the motion of fingers over it. However, they have decided that it's not as practical as the laptop is.
According to Microsoft, such specially configured cellphones will not only be more affordable for people in developing countries, but having in mind that TV's are already common there, they will require just a cheap adaptor and a keyboard. The company, however, didn't state firm timing for the cellphone strategy. A possible price of the product was not mentioned either.
Source: New York Times