Microsoft makes a Windows Phone app out of its How-Old website
6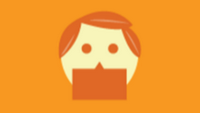 To show developers how easy applications can be built using its Azure services, Microsoft constructed a website called
How-Old.net
on Azure. Using its new face detection APIs, the app allows users to upload a photograph and watch as the API guesses the gender and age of the people posing in the picture.
Microsoft figured that PC users shouldn't have all of the fun, so it has turned the site into a free Windows Phone app that is now available in the Windows Phone Store. The name of the app is
Microsoft How-Old
, and we wouldn't recommend that bars and convenience stores use it to verify that alcohol and cigarette buyers are the proper age. Sure, the API is pretty good at getting gender right, but a lot of improvement is needed on the age-side. Your average carney probably does a better job at guessing someone's age.
Regardless, it might not be a bad addition to your Windows Phone for those times when the gang is together and you are looking for some laughs. What could be funnier than software telling you that you're 45 when you know that you're 27? Microsoft says that it does not keep the picture you've uploaded, and the results can be sent to Weibo, WeChat or email.
The How-Old.net site debuted during BUILD 2015. You can watch it play out starting at the 9:45 mark on the video below.
source: MicrosoftHow-Old (
WindowsPhone
) via
WMPoweruser
Recommended Stories