Microsoft lying about screen sizes in iPad vs Windows 8 tablet comparison
58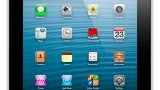 Microsoft's reputation isn't really top-notch, but there's probably a good reason for this. Interestingly, the company isn't willing to stop reminding us of that. A great example is a recent ad by the Redmond-based tech giant, which is trying to portray Apple's iPad as an inferior product to one of the Windows 8-powered tablets out there - the Asus VivoTab Smart.
Funnily, Microsoft argues that the VivoTab Smart actually has a bigger screen than the iPad, only because it has a larger diagonal - 10.6" vs the iPad's 9.7 inches. That's been proven wrong, however, since due to the difference in aspect ratio, the iPad's screen area actually happens to be larger. Of course, the uneducated viewer will simply look at the diagonals, thinking that this is the ultimate metric that illustrates screen size, and that's what Microsoft's probably hoping for here.
Microsoft is also trying to make a point by stating that the Windows 8 powered tablets are the only ones capable of running the Office suite. Now, that's actually true (since Microsoft hasn't released an official Office suite for iOS), but there are many apps that can do the same thing.
Ah, Microsoft, you never seem to learn. With the weak sales of Windows 8 tablets (and we can easily ignore the couple of RT tablets sold), Redmond is trying to take on the market leader by using false statements. Way to go, Microsoft!
via:
AppleInsider