Microsoft Apps is a Microsoft app for finding other Microsoft apps... on Android
19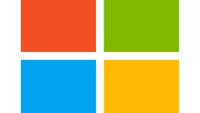 Were you to ask the average user how many apps he thinks Microsoft has for Android, he'd probably stare at you in disbelief of the silly question, or spurt a random number between one or ten. Even the most optimistic among us will probably have a hard time wrapping their mind around the fact that Microsoft is actually... a pretty big Android developer. In fact, according to our napkin math, the Redmond-based giant is behind some 8
0
different apps.
That's like... a ton of apps. And sure, not all of them were developed by Microsoft from the ground up, but they've nevertheless ended up under its umbrella — with the likes of Wunderlist and Sunrise Calendar being popular acquisitions. So with so many apps under its belt, it was probably inevitable that the day would come when Microsoft would make a move to somehow consolidate its efforts and present users with a sort of hub for Microsoft-only apps. Turns out, the Microsoft Apps app is exactly that: a (free) Microsoft app to find other Microsoft apps... on Android.
The (Microsoft Apps) app has a pretty simplistic, Material design-beholden UI, with just two tabs: Popular and Categories. This hardly needs further clarification, but here goes: the former highlights the best, while the latter lets you dig out older titles that nobody really uses anymore. Tapping on any title will transport you to the Play Store for an easy download. And that's about as much as there is to know about the app.
Download link in the source below.
Recommended Stories