MetroPCS now has 500,000 4G LTE subscribers
12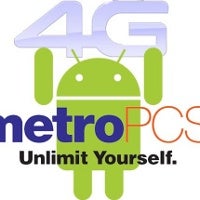 MetroPCS
won't be the first carrier that pops into your mind when you think about 4G LTE networks, and for a good reason now that we have Verizon's huge LTE network, but back in the day it was the first US operator to delve into 4G grounds.
And now, MetroPCS reports
500,000 customers using its LTE network
, out of its total 9.34 million subscribers. That's still a relatively small number - 5.35% of all of its users. Similarly, Verizon recently showed that it's customers were slow to switch to speedier data, and also had 5% adoption rate.
MetroPCS offers various LTE data plans, but most of its customers pick the $50 and $60 ones as the most affordable $40 option only includes 100MB for streaming. The average user spends 2GB to 2.5GB of data.
Now, MetroPCS LTE network is not exactly equivalent to the one Verizon offers. It's much slower, even after the speed bump to 5x5MHz LTE in 14 of its markets.
The carrier also mentioned he's negotiating affordable LTE smartphones priced between $99 and $149, so don't expect the Galaxy S III to land on the carrier (at least not right away).