MetroPCS legacy CDMA network to go dark on June 21st
5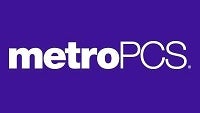 T-Mobile has been operating well ahead of schedule re-farming the MetroPCS network. Initial plans were that the legacy CDMA network of the old MetroPCS would continue to operate through much of 2015.
However, the LTE spectrum conversions have been moving so efficiently, T-Mobile is moving its plans forward to optimize the two networks completely.
Since the merger between T-Mobile USA and MetroPCS, the combined operation has been actively courting customers to switch handsets that were compatible with T-Mobile's GSM/HSPA network. Most of the former Metro's 8 million subscribers have made the switch, but there are still about 500,000 using the old CDMA network, of which nearly 80% has been converted to T-Mobile's standard.
MetroPCS is offering upgrade credits to legacy network users based on the type of device they have. Those with an
LG Connect
will get a credit to let them shift to a
Samsung Galaxy Avant
. Customers with an
LG Motion
can get a credit to switch to the
LG Optimus F60
, and
Samsung Admire
users migrate to the
Samsung Galaxy Light
. Subscribers packing a feature phone like the
Huawei Verge
can get an
LG 450
.
Customers have until June 20th to upgrade, on the 21st the remaining CDMA network will go dark, and the old handsets will not work.
sources:
MetroPCS
via
FierceWireless
Recommended Stories