MetroPCS customers are migrating to T-Mobile's GSM network ahead of schedule
9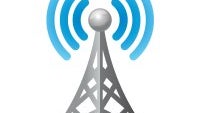 T-Mobile has announced that 92% of MetroPCS customers in three important markets (Boston, Hartford, Conn., and Las Vegas) have switched from the pre-paid carrier's older CDMA pipeline, to T-Mobile's GSM/HSPA+/LTE network. The change took place after T-Mobile pulled the plug on Metro's network. The latter's CDMA pipeline in Philadelphia will be next to get shut down, later this year.
In April, T-Mobile had warned MetroPCS customers in Boston, Hartford and Las Vegas that their CDMA flavored phone would no longer work on July 1st, and said that they should trade in their handsets for a GSM compatible unit for little or no cost. T-Mobile is refarming the spectrum in the three markets to build wider spectrum channels and add more LTE capacity. For example, in Las Vegas, T-Mobile has launched its "Wideband LTE" wireless service, using 15MHz X 15MHz channels. Sin City is one of 17 markets where T-Mobile is promoting faster wireless speeds and higher capacity.
So what is happening to those who didn't switch before T-Mobile pulled the plug? The latter says that it will continue to help these customers make the switch to a GSM phone. In Boston, Hartford and Las Vegas, T-Mobile noticed that customers with the
Samsung Galaxy S III
did not have a similar trade-in option for a comparable handset. The carrier added $100 to the value of the Galaxy S III trade to $299, so that customers could swap their CDMA handset to a GSM powered
LG Optimus F6
and still have a credit in their account.
When T-Mobile purchased MetroPCS, it talked constantly about migration. Things are moving ahead of plan, with the four CDMA networks getting closed a year ahead of schedule. It might seem like inconvenience to MetroPCS customers, but at the end of the day, customers of MetroPCS and T-Mobile will have faster data speeds and no congested pipelines.
source:
FierceWireless