Metal Slug 2 is now available in the Google Play Store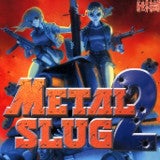 Developer SNK Playmore has brought yet another of its classics to the Android platform. After porting Metal Slug and Metal Slug 3, SNK has now filled the gap with Metal Slug 2, which can be downloaded right now from the Play Store at a price of $3.99.
But don't think that the developers have simply put together just a quick port. They have added a number of new features to the game which will make it even more interesting to play now. To start with, users are able to play in multiplayer using Bluetooth. There are also some new weapons in the arsenal of the heroes, along with two new characters to choose from and... achievements! Metal Slug 2 features two game modes: the standard Arcade mode (similar to a the modern "Campaign" mode in some games) and Mission mode. The latter lets you choose just a single level to play, allowing you to try and improve your performance there.
Download: Metal Slug 2