Meizu PRO 5 goes official: stylish metal phone with the top Exynos 7 Octa chip
57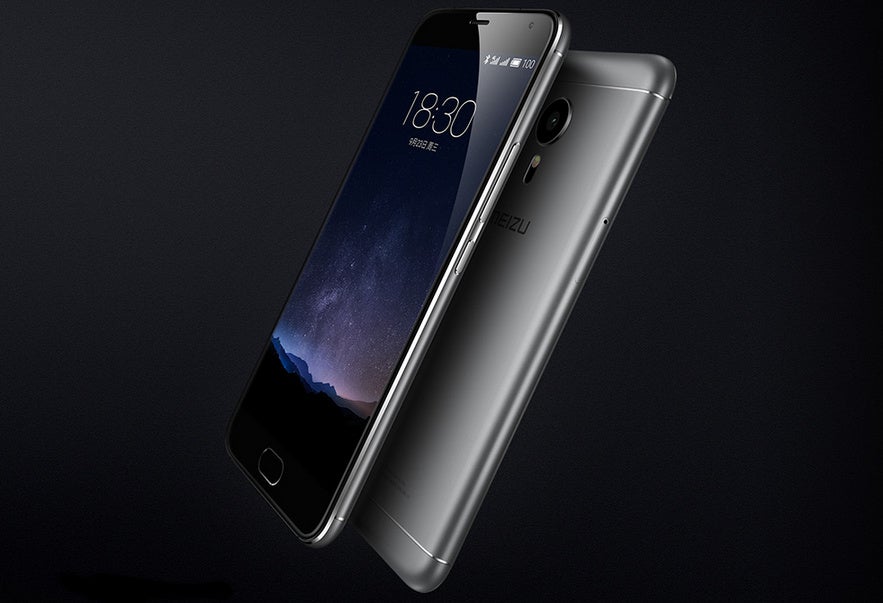 The Meizu PRO 5 has just gone official, and it's the company's most expensive and most advanced handset to date.
A large, 5.7-inch phone, the Meizu PRO 5 is a phone destined first and foremost for China. It lives up to the 'pro' name with its hardware: it features the Exynos 7420 system chip that powers the Samsung Galaxy S6 and Galaxy Note5, one of the best performing chips out there.
Meizu has also made a big jump in the quality of its design: many would be quick to notice that the Pro 5 looks a lot like an iPhone, but we would not go as far as to call it a direct clone. The materials used in the Pro 5 are sturdy metal for the body, with cutouts for the antennas, an overall design style that we've already seen on the Meizu MX5.
First, let's take a quick look at the spec highlights of the Meizu Pro 5:
Platform:
Android 5.1 Lollipop with Flyme 5
Display:
5.7-inch Super AMOLED 2.5D screen with a resolution of 1080 x 1920 pixels
SoC:
Samsung Exynos 7420 (14nm FinFET) with Mali T760 MP8
RAM:
3GB/4GB LPDDR4
Cameras:
21-megapixel main cam, 5-megapixel front camera
Internal storage:
32GB, UFS 2.0
In terms of connectivity, the Pro 5 features a new baseband for '4G+' connectivity (300Mbps) and it also brings Voice over LTE (VoLTE) support. Do keep in mind that we're yet to examine the support for bands, and whether these connectivity options will apply to countries outside of Meizu's main market, China.
Quite impressively, the Meizu Pro 5 scores over 75,000 on AnTuTu, and the company showed that it is the fastest to load apps when compared with Xiaomi's Note, Sony's Xperia Z3+, and a few other top-shelf devices.
It's also notable, that the Pro 5 comes with USB Type C connector with fast charge support -- the phone charges to 65% in just 30 mins (the charger supports up to 12V).
Camera and photography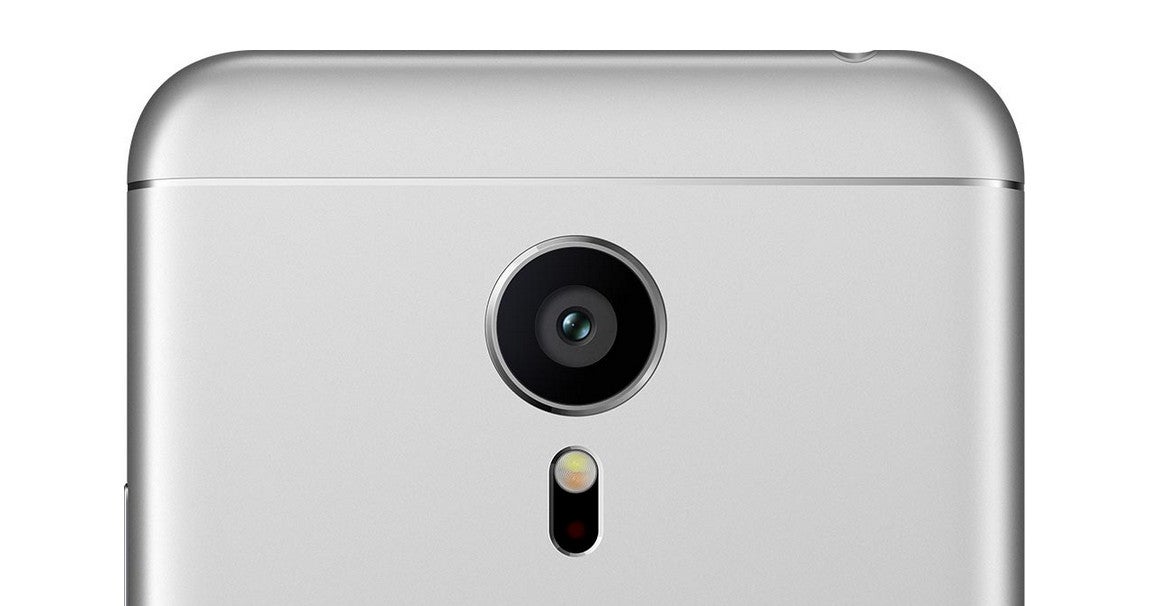 Meizu has made the jump to the popualr Sony IMX230 sensor for the main camera, and it's a 21-megapixel 1/2.4" sensor with 1.12-micron pixels, while for the actual image capture Meizu uses a brand new image signal processor (ISP).
The camera is capable of ultra-fast 0.17-second focusing speed thanks to phase-detection pixels baked in the sensor. These are truly break-neck speeds: compare this with contrast AF that takes 0.3 seconds on average, 0.2 seconds averages for the laser focus tech, while Meizu claims this is even faster.
Meizu flashed a slide at the presentation claiming that the camera is capable of recording 4K at both 120fps and 30fps, with the former being a first for any phone (if it's indeed true).
Hi-Fi sound
The Meizu Pro 5 is the first Meizu phone after the MX4 Pro of last year to feature what the company calls 'high-fidelity' audio. To be specific, Meizu speaks about Hi-Fi 2.0 sound with ES9018 signal processor and OPA1612 headphone amplifier, and we're yet to hear how this results in an improved sound.
Alongside the Pro 5, Meizu also introduced a brand new pair of in-ear headphones, the EP31, sold separately for 199 yuan ($32).
Flyme 5
The new Meizu Pro 5 also serves as the release platform for Flyme 5, the newest version of Meizu's custom Android skin.
Flyme 5 is a user interface with no app drawer and it features its own distinct style with large, well-drawn icons, and in this newest version it also features many new animations within the menus that make navigation appear smoother, as well as a performance boost.
There are some significant changes to core functionality: the convenient swipe from the bottom gestures to bring multitasking is now gone in favor of the Lollipop-style card multitasking view. Many of the first party apps have also been redesigned, and this includes the camera.
Meizu is proud to have made Flyme 5 noticeably faster to load apps and navigate around and to illustrate that, the company showed a giant slide with tens of apps loading times compared against its biggest rival in China, Xiaomi with its MIUI skin. Naturally, this boost in loading times means that Flyme 5 is also much faster than its predecessor, Flyme 4.5.
Flyme 5 will be released on November 12th, while the beta version will go live a month earlier, on October 12th (at least for users in China). The Meizu Pro 5 will arrive with the new version of Flyme on November 15th.
Meizu Pro 5 price and release date
The Meizu Pro 5 release date is set for October 12th. Here are the prices for the two available versions:
2800 yuan ($439) for 32GB of internal storage/3GB of RAM version
3100 yuan ($486) for 64GB of internal storage/4GB of RAM model
How do you like the Meizu Pro 5?