Mega Man 1 through 6 are now available for iOS and Android, but don't throw your money at them just yet
18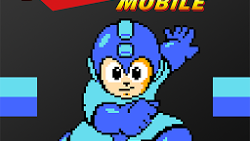 Mega Man, also known as Rockman in some places, is the hero of a few classic arcade games, produced by Capcom. The first game came out in 1987 and, just like every arcade title at the time, it was insanely hard, both due to the tough platforming, impeccable timing and reflex requirements, and also due to the system limitations at the time, which caused enemies to respawn whenever you leave a screen and got back to it. Yikes!
But the game had a lot going for it — different and unique weapons, which you have to defeat bosses to "steal", a huge selection of enemies to fight and traps to avoid, and a free choice of what level you want to tackle next — something that wasn't very common back in the day — gave players a lot of replay value and incentive to try and beat the game over and over again.
Needless to say, it was exciting when Capcom announced that the good old classic Mega Man titles from 1 to 6 will be hitting the mobile stores soon. And it was even more exciting when we woke up to find out that they're out today!
That's right, you can get each game for $1.99 apiece from both the App Store and Play Store right now, but... we wouldn't be so hasty as to buy them all outright.
Disappointingly, the games do not feature controller support. Anyone who has ever played a Mega Man game can probably imagine how awkward and downright frustrating it would be to play this fast-paced, twitch shooter/platformer with virtual buttons on a touchscreen. Then, to add to the frustration, we have terrible framerates — believe it or not, the game ran smoother on the NES back in the day. And to top it off, the game does not make use of the full phone screen for a 16:9 picture, but shows the gameplay in a small screen in the middle, while the side borders house the virtual buttons. Soooo, yeah... check out a couple of gameplay videos on YouTube before buying is our best advice.