MediaTek releases high-end Helio X23 and X27 chipsets
14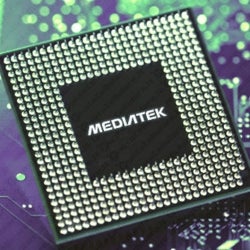 Taiwanese chip maker MediaTek has debuted two new chipsets, the Helio X23 and Helio X27. They are high-end chips with upgrades over the flagship Helio
X20
silicon. They bring improved overall performance, video shooting quality, and lower power consumption. The chips utilize MediaTek's preferred three-cluster architecture with ten cores. The arrangement is made up of two ARM Cortex-
A72
cores and eight ARM Cortex-
A53
cores.
The Helio X27 is clocked to 2.6GHz, with its GPU set to 875MHz. The company claims it offers a 20% improvement over the Helio X25 chipset. Also, both processors come with upgraded Imagiq image signal processor with enhanced full-
pixel
, dual-core fast focus (dual phase detection) for improved shooting results. This will present better picture clarity, saturation, exposure control, character performance, and offer large aperture effects. It also allows for dual camera support.
Additionally, both chips feature an Envelope Tracking Module to automatically adjust the output voltage according to the strength of the output signal of the power amplifier. This keeps heat generation in check and offers power consumption savings of up to 15%.
MediaTek says smartphones based on the Helio X23 and X27 will be available soon.
ALSO READ