MediaTek announces MT6572 SoC – dual-core power for entry-level smartphones
12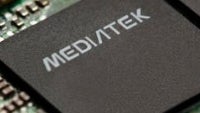 MediaTek – a company known for making inexpensive SoC modules for use in smartphones and other gadgets, officially announced its newest product today. The MT6572, as it is called, is a "next-generation" system-on-a-chip meant to power entry-level handsets, presumably of the Android kind.
But although the silicon is optimized for low-cost devices, it doesn't mean it is short on features. Based on a dual-core Cortex A7 CPU, the new chip can run at speeds of up to 1.2GHz and incorporates a number of energy-saving tricks. For example, the MT6572 will be manufactured using the 28nm process and will come with integrated Wi-Fi, FM radio, GPS and Bluetooth. The GPU should be well capable of handling 720p video playback and recording. Cameras of up to 5 megapixels and screens with resolution of up to 540 by 960 pixels are supported by the chip. Last but not least, the multi-mode HSPA+/TD-SCDMA modem is what will handle cellular connectivity.
So yeah, not a bad list of specs for something that's meant to be marketed as an entry-level smartphone. The first handsets to feature the MediaTek MT6572 are expected to launch in the beginning of June this year.
source: MediaTek
MediaTek Launches the World's First Integrated Platform for Entry Smartphones Featuring Dual-Core HSPA+ SoC with Integrated 4-in-1 Connectivity
MT6572, delivered in 28nm technology, also supports advanced multimedia features, leading performance and power efficiency at affordable prices with 4-layer PCB
HSINCHU, Taiwan, May 2, 2013 /PRNewswire/ --
MediaTek Inc., a leading fabless semiconductor company for wireless communications and digital multimedia solutions, today announced the launch of its next-generation, dual-core smartphone platform -- the MT6572. MediaTek's MT6572 is the world's first dual-core SoC with integrated Wi-Fi, FM, GPS and Bluetooth functions targeted at the entry segment and also enables a cost-effective 4-layer PCB design. This cost-optimized, system-level design greatly reduces the e-BOM cost, simplifies the product development and enhances time to market.
Leveraging the technology breakthrough and market momentum of the flagship MT6589 quad-core HSPA+ platform, the new MT6572 integrates a power-efficient dual-core Cortex™-A7 CPU sub-system with speeds up to 1.2GHz in the leading 28nm process technology.

The mobile market continues the accelerated pace of transitioning to smartphones, with quarterly shipments already exceeding features phones for the first time. Most of the growth in smartphones is coming from the entry segment -- both for emerging markets as consumers increasingly switch to entry Android devices and also for developed markets as operators drive deeper smartphone penetration and reduce device subsidies.

The new MT6572 also integrates MediaTek's advanced multi-mode Rel. 8 HSPA+/TD-SCDMA modem, 3D Graphics, support for up to HD 720p video playback and record, 5MP camera and up to qHD (960x540) displays. Supporting the leading picture quality technologies (MiraVision) inherited from MediaTek's extensive experience in the Digital TV market, the MT6572 delivers an innovative solution that offers the finest visual quality and outstanding user experience desired by high-end smartphone owners.

"Smartphone adoption is rising across the globe as the price of entry-level smartphones continues to fall. By simplifying system design, MediaTek is a key driver of this trend," commented Linley Gwennap , principal analyst of The Linley Group. "MediaTek's new dual-core smartphone platform brings features and performance that were recently associated with premium smartphones to mainstream devices. This product will accelerate the shift to dual-core processors in entry-level smartphones."

Jeffrey Ju , GM of the smartphone business unit at MediaTek, said, "MediaTek will continue to pioneer the democratization of smartphones and will re-define the entry smartphone landscape with the launch of the MT6572. As smartphones move to a baseline of dual-core processing and with worldwide operators looking to reduce device subsidies, enabling high-performance, multi-core platforms with easy-to-adopt reference designs will be key to enable our customers to rapidly address the fast-moving mobile market opportunity. The launch of the MT6572 will further expand MediaTek's highly-differentiated product portfolio and allow our partners to offer a complete range of smartphones targeting all segments."

The MediaTek MT6572 is being widely adopted by MediaTek's leading global customers; consumers around the world can expect hundreds of commercial models powered by the MT6572 beginning in June.