McAfee study shows that 'sexting' is probably more common than you'd think
8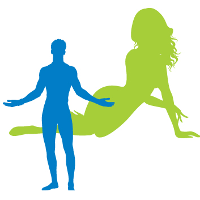 In the process of embedding smartphones into our lives, we've grown
some rather dangerous habits
, and it appears that it might be a tad too late to do anything about it. According to a new study carried out by Intel-owned McAfee, a staggering 50% of adult smartphone users are sharing intimate or sexual content with others, including videos, photos, emails, and messages. A mind-boggling 46% of U.S. respondents are reported to have shared their password with somebody else, a figure that is down from 54% -- an improvement, but not a cure.
So what's the big deal? Well, according to the survey, half of survey-takers have stored or archived 'sexts' or intimate text messages. As you can guess, most of these are exchanged between couples, but the problem is that couples break up, and just 37% of people go on to ask their ex to delete intimate content. That's a big, fat chance to take with somebody that you will likely never be close with again.
"
With all the stories we've heard about intimate photos being leaked, it's hard to believe people are still sharing their passwords
," Gary Davis says, VP of McAfee's consumer business. "
Ultimately, they're increasing the risks of these photos becoming public and possibly jeopardizing their identity and reputation. Consumers must take precautions and use mobile security to ensure that what should be private stays private
."
Thankfully, a rather healthy 73% of respondents go on to change their password after a breakup -- a good idea, seeing as password sharing seems to be so commonplace for some reason.