Marvel Unlimited brings 15,000 comics to your device for just 99 cents
10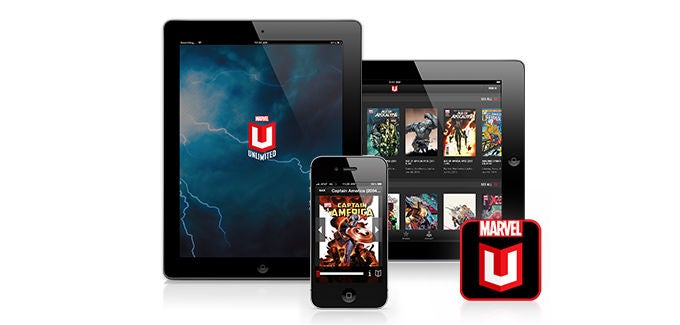 If you're a comic book person, there is almost nothing better than being able to tear through a big stretch of comics on your tablet, whenever you want. Now, Marvel wants to make that process even easier by offering a sizable discount on its all-you-can eat Marvel Unlimited service. In honor of San Diego Comic-Con 2014, you can get one month of Marvel Unlimited for just 99 cents.
The service is pretty cool as far as all-you-can-eat media services. Marvel Unlimited gives users access to over 15,000 comics. Normally, the service costs $9.99 per month, so this is a pretty nice discount. Unfortunately, it is only a one month deal, and the price will revert in month two. And, there are some caveats to be aware of with Marvel Unlimited. First, the newest comics won't be available; there is usually a delay of at least a few months before comics are included. Second, you can only store 12 comics locally on your device, so you have to plan ahead. Lastly, and probably not surprisingly, this is U.S. only, as all the best media services tend to be.
If you want in on the deal, all you have to do is enter the code "SDCC14" when you purchase a new subscription. Worst case scenario, you get one month of all the comics you can read. Not a bad deal. Both the Marvel Comics and Marvel Unlimited apps are available for Android and iOS.