Many current iPhone users intend to buy the next model, despite having never seen it
99+
This article may contain personal views and opinion from the author.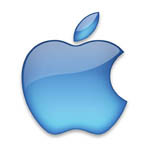 A company must be doing something right when they turn customers into fanatics. That's exactly what Apple seems to be doing with its customer base. Since the initial launch of iPhone in 2007, Apple has managed to grow its customer loyalty significantly. Almost ninety percent of iPhone users admit to being at least 'satisfied' with their Apple iPhone.
More remarkable is we're hearing from many of our iPhone 4 and 4S users saying they plan to upgrade to the rumored iPhone 5, without even knowing its features, specifications, or even physical attributes. This says a lot for any product. Can you imagine a car company having such a loyal fan base of its existing customers lined up to buy their newest model without even seeing what it looks like?
Just what is it that makes Apple customers so sticky with loyalty to the iPhone?
It just works
- We've written articles comparing iOS, Android, and Windows Phone operating systems. In each instance we've found that iOS is the operating system that takes the cake for simplicity and ease of use when you need it most. While it may not be the most visually progressive, it is designed for anyone to easily be able to figure out how to use it.
Apps
- iOS continues to have the most apps released for it. While Android and Windows have growing app communities, Apple users have generally had the apps available for longer, often exclusively. Additionally, everything that iOS users purchase through the iTunes store can only be accessed on an iOS device. And since the iTunes content ecosystem is so rich, featuring apps, movies, music, books, magazines, etc., iPhone users often purchase a lot of various content, which they know they'll need an iOS device to be able to access.
Peer pressure
- Face it, we want what everyone else has, and a lot of people have an iPhone. Much of the glamor of owning an iPhone is social status, and fitting in with friends and family who also have iPhone and use them within these groups.
Accessory options
- iPhone now drives the world mobile phone accessory industry. Every corner of the world sells iPhone accessories. Major manufacturers have put a lot of effort into rapid development of iPhone accessories. Having an average product cycle of 12-18 months, the development dollars go a lot further for makers of the popular handset's accessories. The economics of a slower product release cycle also allows some of the most niche manufacturers to get in on the party.
Resale market
- A used iPhone often sells for significantly more than another manufacturers' handset, making the total cost of ownership more manageable knowing the device will hold its value.
iMessage
- A new feature Apple released in iOS 5.0 is beginning to become a staple for many mobile users. We admit it's very nice to be able to message someone from one iPhone to another and be able to drop photos, videos, and extended conversations into an iMessage chat. Apple is looking to further increase adoption of iMessage with its recently released iMessage for Mac application. The device to device messaging featured proved to be a huge hit for RIM when it first introduced BlackBerry Messenger, and Apple users are now enjoying a similar experience on iOS to iOS messaging as well.
We'll admit, we're excited to jump in on the action with the next iPhone release alongside the many of you who are also excited to snatch up whatever Cupertino sends out as an updated model. We have yet to see Apple release a disappointing iPhone, so it's natural to expect the next device to be exciting, to say the least.
We'd like to hear from you. Many current iPhone users asked say they want the next iPhone, but haven't even seen it. Do you want one? What do you hope to see from the next model? What would cause you to decide to buy or not buy it?