Man buys Apple iPhone 6s from online retailer, finds only a padlock inside the box
40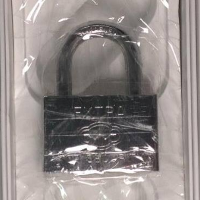 Online retailer 11street helped a third-party sell a 16GB
Apple iPhone 6s
to a Malaysian man by the name of Alans Ng. The device cost Mr. Ng the equivalent of $736 USD, a $50 discount from its usual price. You can imagine the heart-pounding excitement he must have felt when the delivery man dropped off the package days later. But that excitement quickly turned to shock and dismay when Mr. Ng unsealed the package and opened the box.
Inside the box, instead of a shiny new gold iPhone 6s, was a low-tech padlock. So the victim of this rip off did what any of us would have done in the same situation; he took to social media. Posting his dilemma on Facebook, the situation caught the attention of the right people at 11street less than 24 hours later, and Ng soon had a replacement in his hands. Because of an escrow system used by 11street, the seller would not have received the money for the purchase until the buyer was satisfied, so the motive is not clear.
Over the years, we've told you about people who purchased an Apple product and got ripped off. One lady thought she was getting a bargain on an iPad purchase she made at a gas station parking lot
and ended up with a broken mirror
. One mother, buying what she thought was an iPad for her daughter from Walmart,
bought a sealed box with legal pads inside
. In this new case, police are investigating, hoping to find clues by examining the padlock.
source: AlansNg (
1
), (
2
), (
3
) via
Soyacincau