Malware discovered in Apple App Store, sends spam to contacts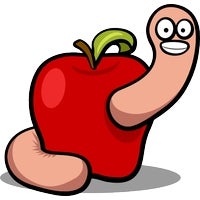 It was bound to happen sooner or later. It is just that no platform is immune to hacker attacks, and iOS is no exception. Take this report from Kaspersky as proof:
a malicious application has been discovered at the Apple App Store
, supposedly the very first to be discovered there.
Called "Find and Call", its purpose is to steal the user's address book and to send spam to their contacts in the form of a text message containing a link to the app's download page. And before Android fans hit the comments section, allow us to note that the same mischievous application has been found on the Google Play store as well.
Thankfully, the malware has been taken down already from both Google Play and the Apple App store. There are no reports of any major damage caused by it, and since the app was oriented towards Russian-speaking users, it is not likely that it has affected many outside of that part of the world. Besides, there were plenty of 1-star reviews submitted by those who downloaded it, which should have been enough to make potential victims aware of what the app truly does.