Third party accessories for the Pixel line could soon be given 'Made for Google' certification
2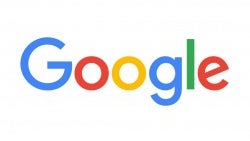 The countdown timer on the
PhoneArena
home page counts down how much time is left until Google unveils the
Pixel 2
and
Pixel 2 XL
. This will take place on Wednesday, October 4th, at 12 noon EDT, and the event will be live streamed on YouTube. Of course, we will be covering the story all day, so feel free to check in early and often for all of the information about the HTC built Pixel 2 and the LG produced Pixel 2 XL.
One interesting rumor passed along by a couple of individuals who are reportedly close to the October 4th event, says that on Wednesday, Google will also introduce a Made for Google certification program for third party accessories. Similar to Apple's MFi (Made for i) plan, Google will apparently certify third party cases, chargers, battery packs and more. Google will provide these third party accessory manufacturers with everything they need so that their products can meet Google's specifications.
For example, Apple tells case makers requesting to be included in the MFi program that their cases must protect Apple made devices from damage on falls up to 3.2 feet up. That includes protection for the cover glass. Third party Lightning connectors must be made from specific materials.
Third party accessories that qualify for certification from Google will probably be able to use a special Made for Google logo with its advertising. Having this certification is Google's way of telling prospective accessory buyers that certain third party products will work with Google branded devices such as the Google Pixel line up. If this is announced by Google, consumers looking to buy a third party charger for a Pixel will be able to feel confident in the safety of the product if it has been stamped "Made for Google."
source:
9to5Google