Looking for some sweet weekend accessory deals?
6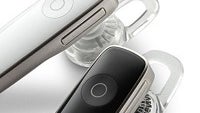 In the world of business, carriers, big box stores, and even online agents make various profit margins on the items sold. Selling just a smartphone does not help the bottom line much, but selling a few accessories? That makes a big difference.
Sure, you might pay a little more for some items, such as the price of convenience. If you like to pinch pennies however, then you look for bargains around every corner. You are not likely to find better deals in any physical store than what you will find online.
We found some nice deals on handy accessories for your smart device. In case you were looking, you might not want to miss out on these before they are sold out. If you do not see what you are looking for, by all means look around via the links provided. All these deals include free shipping to boot. You are bound to find something that will make you say,
"I've been meaning to get that!"