Looking for a smartphone battery that can be charged in 30 seconds? We might see that in 2016
23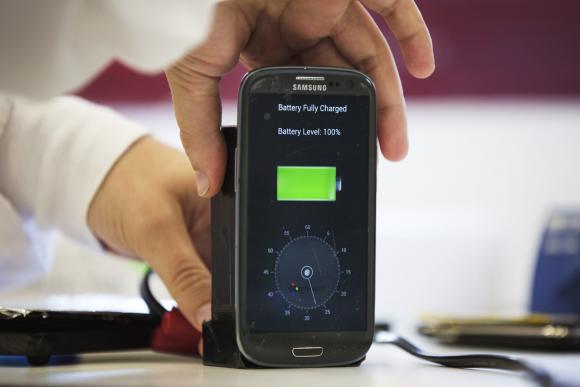 photo: Reuters / Finbarr O'Reilly
One of the latest focuses of smartphone makers is on improving battery life, and the time it takes for a battery to be charged. We already have technologies like Qualcomm's Quick Charge 2.0 (with Samsung's Fast Charging and Motorola's Turbo Charger taking advantage of it), but this still doesn't help us fully charge our smartphones in less than 1 hour. Luckily, companies and scientists around the world are working to make things better.
Last month, we told you that researchers at Singapore's Nanyang Technology University were hoping to produce a smartphone battery that
could be charged up to 70% in two minutes
. Now, we're hearing that Israeli company StoreDot has found a way to charge a battery in no more than 30 seconds.
According to Reuters, the Israeli firm has already developed such a battery. However, at the moment this is too large to fit inside a smartphone. The company plans to slim things down by 2016, when its battery could be able to provide "a day's power" to a smartphone after a 30-second charge.
The Israeli firm relies on nanotechnology to make its new battery. More exactly, it uses "nanodots", which are bio-organic peptide molecules that allow the battery to quickly soak up power and retain it.
Interestingly, Reuters says that StoreDot is backed by an unnamed leading Asian smartphone maker, as well as by Russian billionaire Roman Abramovich (who, as many certainly know, is the owner of Chelsea London football club).
All in all, we're certainly looking forward to hearing more about this! What about you?