Liveblog: Apple's iOS 9 announcement (WWDC '15)
20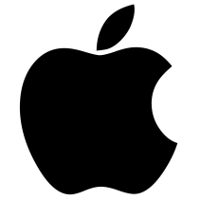 WWDC - Apple's annual developer conference - is about to kick off! CEO Tim Cook and company are going to share what the latest achievements of the Apple ecosystem are, and this will most probably include info on the performance of its latest entrant, the Apple Watch. Hopefully, right after that, we're going to learn about what we're truly interested in - iOS 9!
Most everything about the latest chapter in the eventful iOS story has been kept under wraps thus far, with only a few minor rumors managing to slip their way out of Cupertino. And even they are to be taken with a grain of salt for the time being. Want a refresher? Be sure to check out our
iOS 9 rumor round-up
while waiting for the keynote to begin. In short, what we expect to see Apple touch on today includes improvements to Apple Maps, better system performance, especially for older gear, as well as the company's new music subscription service.
Of course, there should be more to see from the event. Way more. Exactly what? We have no idea, but a great way to stay in the loop would be to follow our liveblog, which can be found below! Alternatively, if you'd prefer to watch the video stream from the event (which typically requires you to have an Apple device of some sort),
head this way
for instructions.
EVENT START TIME

:
10 AM PT | 11 AM MT | 12 PM CT | 1 PM ET | 6 PM BST | 7 PM CET