Lettrs comes to Android to let you write messages that last
4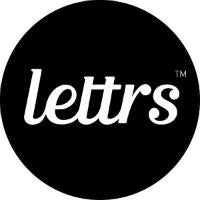 There are plenty out there who like to claim that something has been lost in communication with the switch to digital. The general theory is that the quantity of our current communication doesn't make up for the perceived quality and personal touch of talking on the phone or hand writing a letter. We're not sold that is true, but Lettrs wants to bring back some of the old ways in our digital world. It has been out on iOS for a while, but is now available on Android as well.
The idea is fairly simple: bring hand-written letters to mobile devices, and modernize the form a bit. Lettrs will allow you to write a letter and choose from a bunch of fonts to mimic handwriting. From there, you can actually have a physical copy mailed to anyone with an address. This is how Lettrs intends to make money, because it has various options including linen paper, parchment, and gift cards to make your real world letter into something special. If you're not into paying money to send a real letter, you can also send a private digital copy of your message to anyone you want, or post your letter for public consumption in the "Fridge" space. Your messages can be translated real-time into 80 different languages, and finished off with a hand-written signature.
Lettrs is serious about really reaching back to the old forms of writing as well. The app has a built-in timer to make sure that you spend at least one and a half minutes on each message. The idea is to force you to write more and spend more time crafting the words than is typical for an email or text; although, we can certainly imagine many people just waiting out the clock instead.
Overall, it's an interesting idea. The various themes and such help to make things more personal. There's nothing really stopping any of us from writing more in-depth emails to each other or even pulling out some paper and dropping it in a mailbox, but if you think you need the push, Lettrs is a nice option.