Lenovo intros five budget-friendly Android tablets, prices start at $70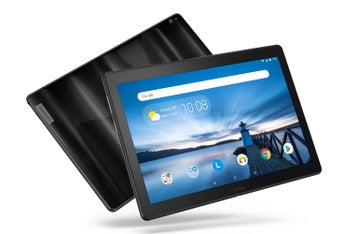 Lenovo is doing what it does best: flooding the market with cheap products. Five new Android tablets have just been unveiled and the most expensive doesn't cost more than $130, while the cheapest will be available for $70.
First off, all five tablets announced today will be available in the United States by the end of the year. They will sell through major retailers like Amazon and Walmart, but other authorized sellers might pick them up as well later on.
The cheapest tablet unveiled today is the Lenovo Tab E7, an entry-level slate that will be available in October exclusively from Walmart for just $70. The Tab E7 is an
Android Oreo Go Edition
tablet that packs a 1.3GH quad-core MediaTek processor, 1GB RAM, 16GB storage and a 2,750 mAh battery. Also, it sports a 7-inch display, a 2-megapixel rear-facing camera, and a VGA selfie camera.
Lenovo Tab E8 is another cheap tablet that is now available for purchase from Walmart for $100. Sadly, this one comes with Android Nougat on board and similar hardware specs as the Tab E7 with a few exceptions. It's got the same 1.3GHz quad-core MediaTek processor, 1GB RAM, and 16GB internal memory, but a larger 4,850 mAh battery and 8-inch display.
Next in line, the Lenovo Tab E10 is another tablet that will be launched at Walmart in October for $130. It comes with a slightly better
Qualcomm Snapdragon 210
processor, 2GB RAM and 16GB internal memory. On the bright side, the Tab E10 has a large 10-inch display, a front-facing stereo speaker with Dolby Atmos support and a larger 4,8650 mAh battery.
There are two other Lenovo tablets that don't have a price attached to them yet, but we do know what they have to offer in terms of specs. The Tab M10 and
P10
are powered by Android Oreo and come equipped with Snapdragon 450 processors and 10.1-inch displays.
However, the P10 comes with 4GB RAM and 64GB storage inside, while the M10 has only 3GB RAM and 32GB internal memory. Also, the former is powered by a massive 7,000 mAh battery, whereas the latter has a much smaller 4,850 mAh battery. Both Tab M10 and P10 tablets will be available for purchase at Amazon later this year.