Lenovo X910 spotted in Antutu report, is that a Snapdragon 800 CPU?
7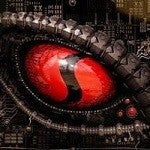 Lenovo makes some pretty interesting devices, but unfortunately many have only been available in a handful of Asian markets. One of its most recent devices was the 1080p 5.5-inch, Intel Atom powered K900.
The
K900
is a nice design, and its processor seems to add some allure to the handset. Lenovo is not stopping there however as an unknown X910 device running Android
4.2
.2 appeared on an Antutu performance report.
Tested in China, the device marks a respectable score and cites a processor clocked at 2.1GHz. According to G 4 Games, this CPU is likely a Qualcomm Snapdragon 800 unit based on similar benchmark scores.
Whether or not this X910 is a successor to the K900 remains to be seen. We are not 100% sold on the idea though given this particular line of devices. The K900 and its predecessor, the
K800
are both powered by Intel Atom chips. However, to take the old adage, "never say never."
source:
G 4 Games